Recognizing & Exemplifying the Great Messenger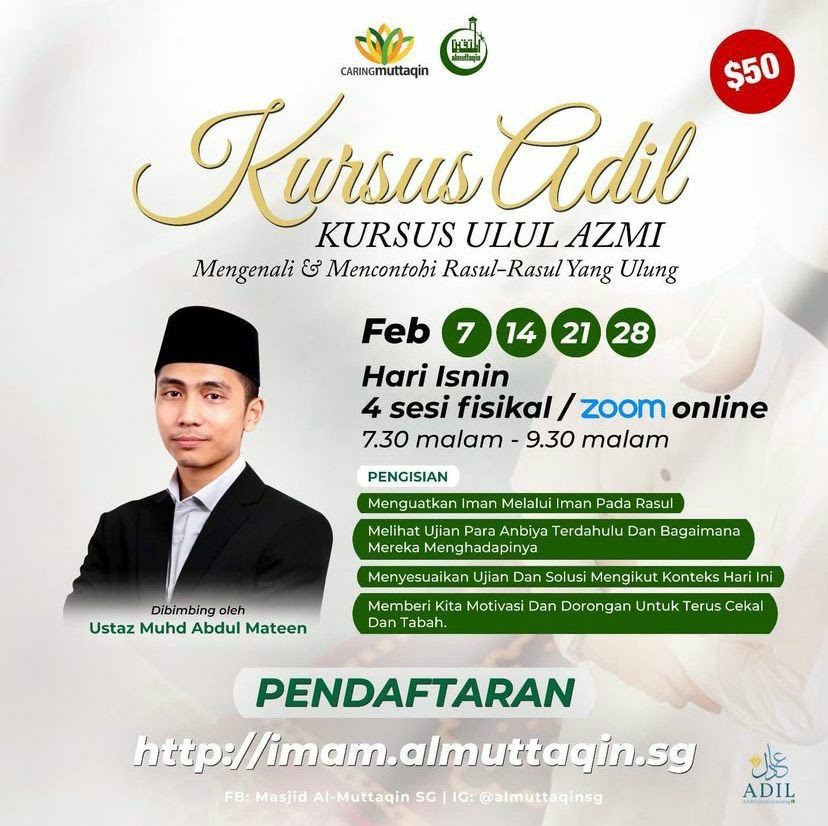 Start Date:
7 Feb – 28 Feb 2022, Mondays




Module Description
Stories of messenger are mentioned in various part of the Quran. As the Quran is a book of guidance, these stories should be reflected upon as it acts as a guide for us till the end of times. Among these messenger, there are those who showed extraordinary amount of patience and perseverance while facing God's trials and tribulation in life. These messenger are called the Ulul Azmi or Arch-messenger. They are messenger Nuh, Ibrahim, Musa, Isa & Muhammad. This module will study the different trials faced by the arch-messenger, how they overcome the challenges, and how we can learn to apply its lesson in our daily lives living in the context Singapore.
Keyword:
modular, malay, zoom, classes, lessons, prophets, nabi, history, faith, civilization, sirah, aqidah, messenger