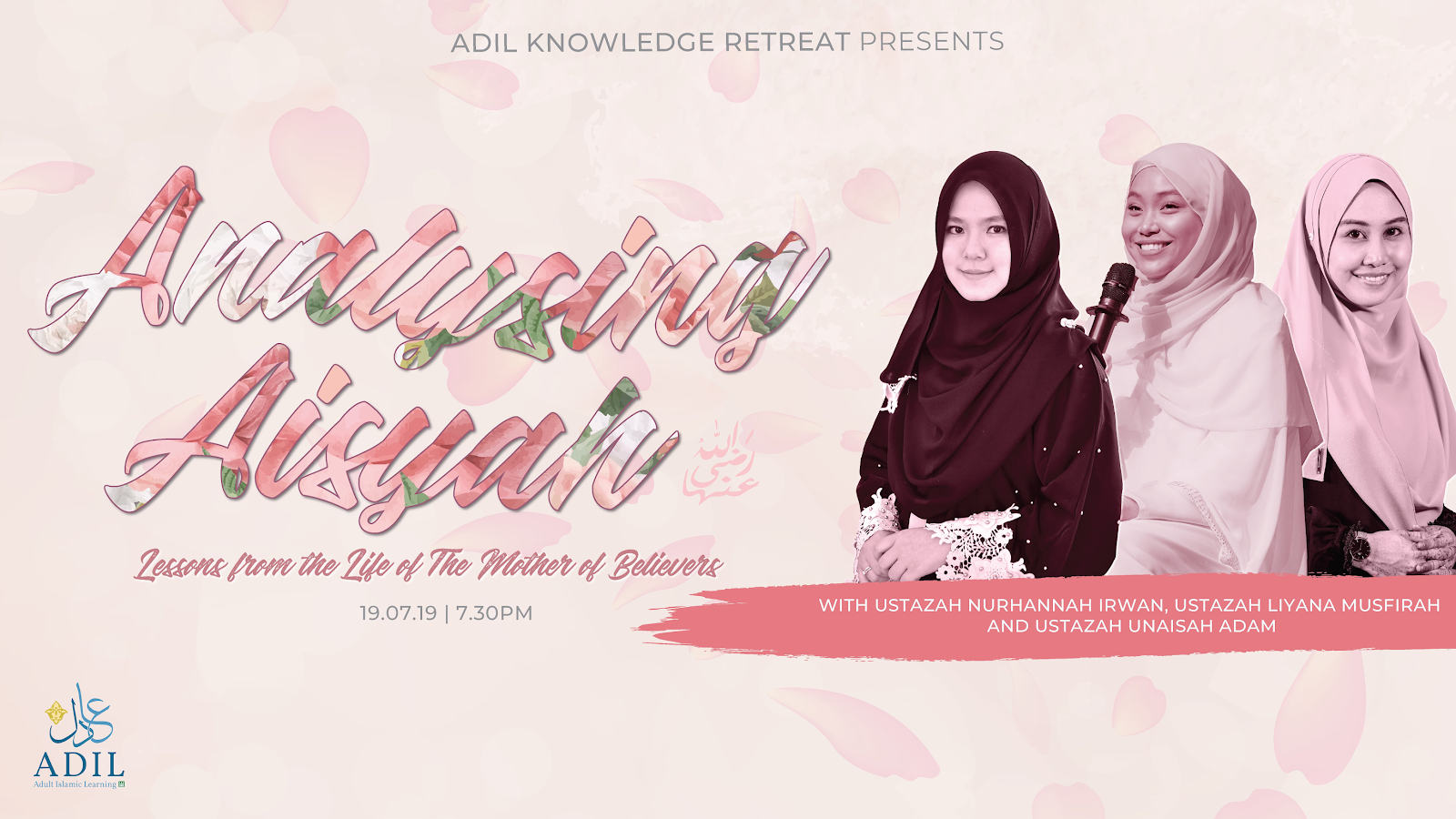 Analysing Aisyah (r.a.): Lessons from the Life of the Mother of Believers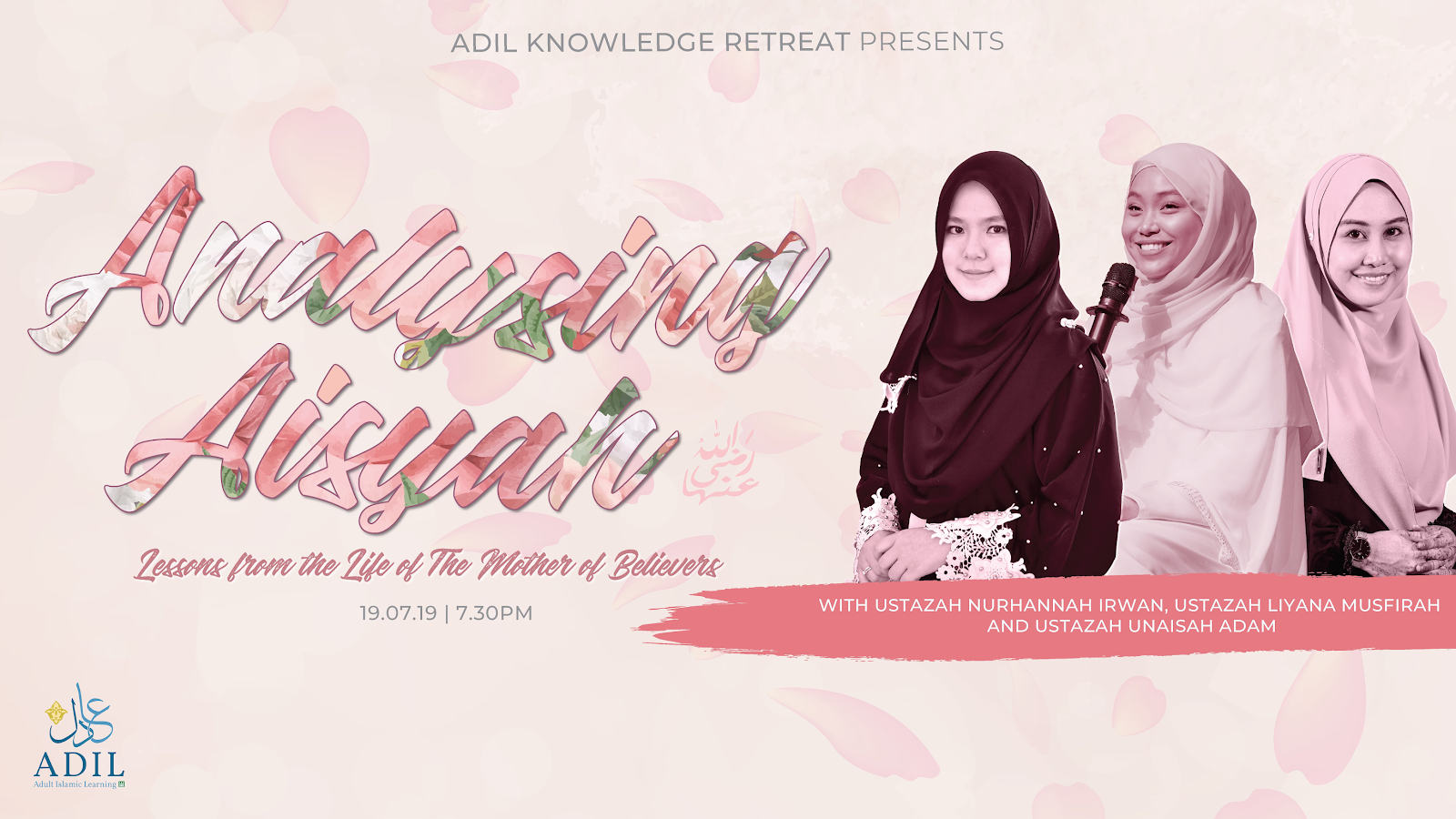 Start Date:
Fri Jul 19, 2019

Time:
7:30 pm – 10:30 pm SGT

Venue:
Suntec Convention Centre


In this inaugural 🌷ladies only🌷 ADIL Knowledge Retreat, we brought a focus to The Mother of Believers – Saidatina Aisyah radhiyallahu 'anha – by taking inspirations from her life, her contributions and her tribulations. ⠀
In this session, we focused on Saidatina Aisyah (r.a.) – widely known as the youngest wife of Prophet Muhammad s.a.w. yet rarely known as a noble scholar, breaker of stereotypes and an examplar to women of all ages and time.
With speakers Ustazah Liyana Musfira, Ustazah Nurhannah Irwan and moderator Ustazah Unaisah Adam, it was an in-depth look into the life of the Mother of believers – Saidatina Aisyah radhiyallahu 'anha.
Keyword:
lessons, classes, class, lesson, life, faith, muslim, muslims

 By public transport

 By cab

 By walking