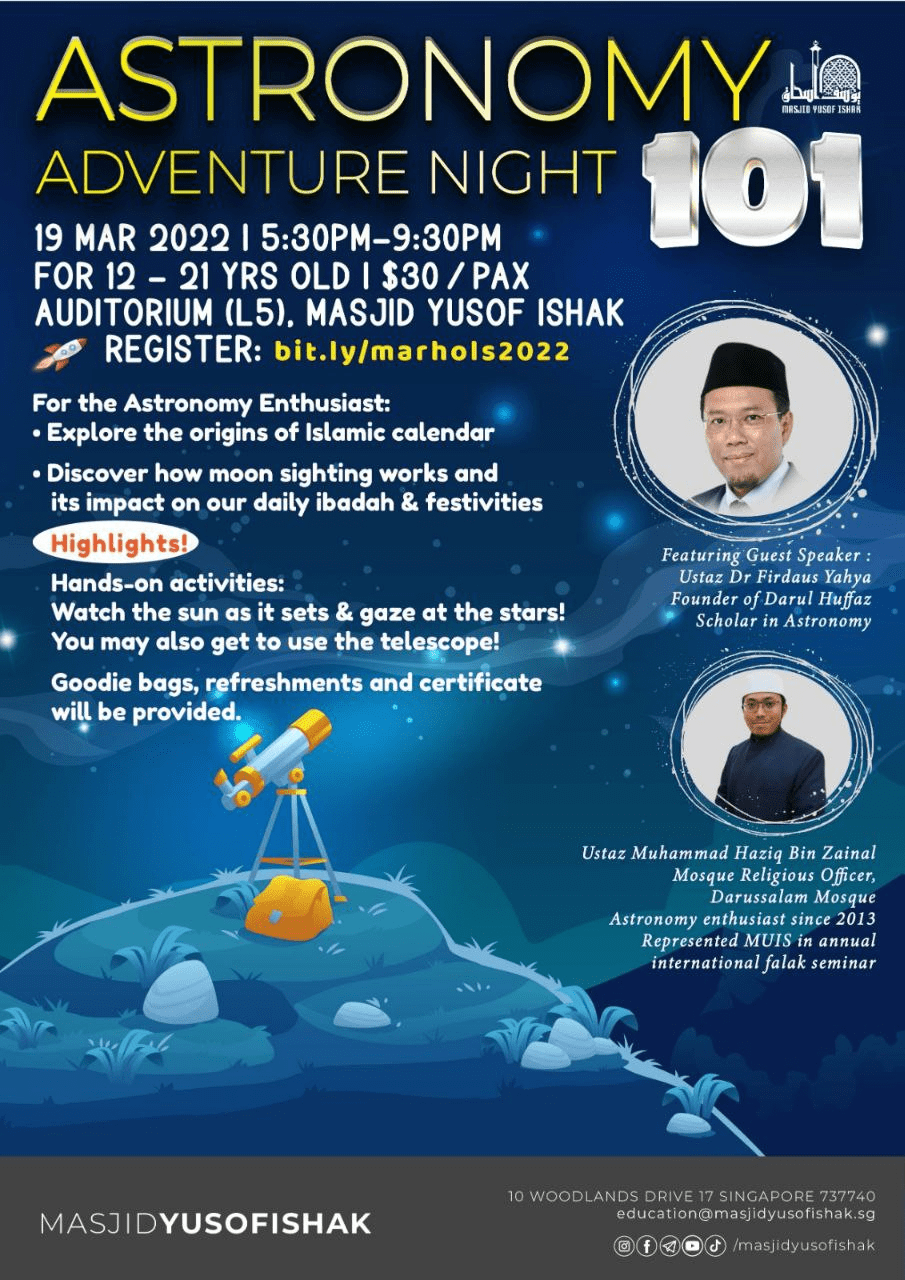 Astronomy Adventure Night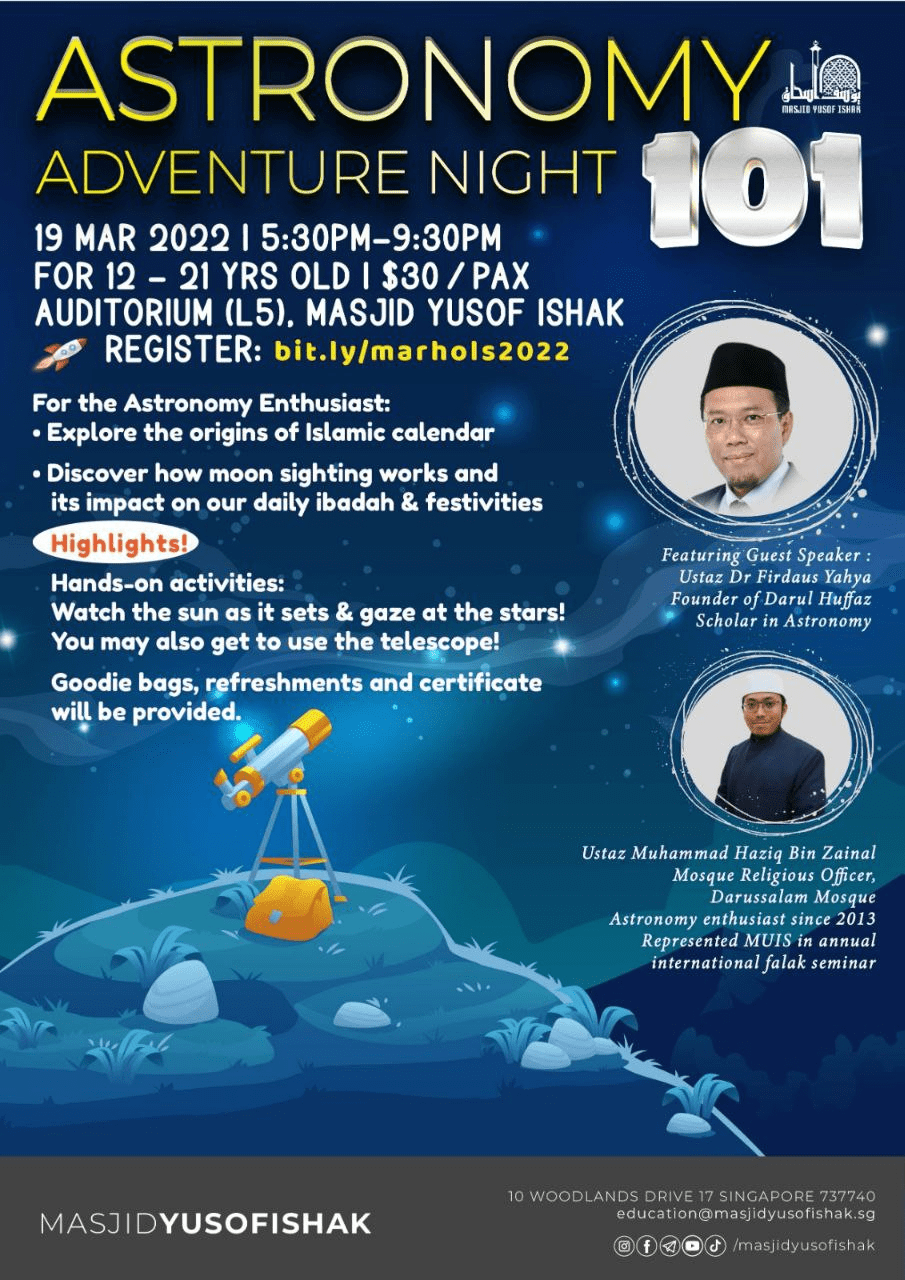 Start Date:
Saturday, 19 March 2022


Venue:
Masjid Yusof Ishak


Yes you heard it right!
Its Astronomy Adventure Night
Happening this 19 of March, 5:30pm at Auditorium Masjid Yusof Ishak
For those who are fascinated by the stars and moon, join us to find out:
🔭how they impacted our daily ibadah dan festivities.
🔭Learn the origin of our Hijri calendar and how it is different from other calendars.
🔭With us, a renown local expert, Ustaz Firdaus Yahya, who will also explain on how moon sighting works.
Dont miss this opportunity to have your hands on our sophisticated telescope, loaded with tips and 'how to'. Gaze your way to nature's wonder…✨
Grab limited edition tote bag and door gifts. Dinner & certificate provided!
Sign up for your learning adventure today!
Bit.ly/marhols2022

 By public transport

 By cab

 By walking