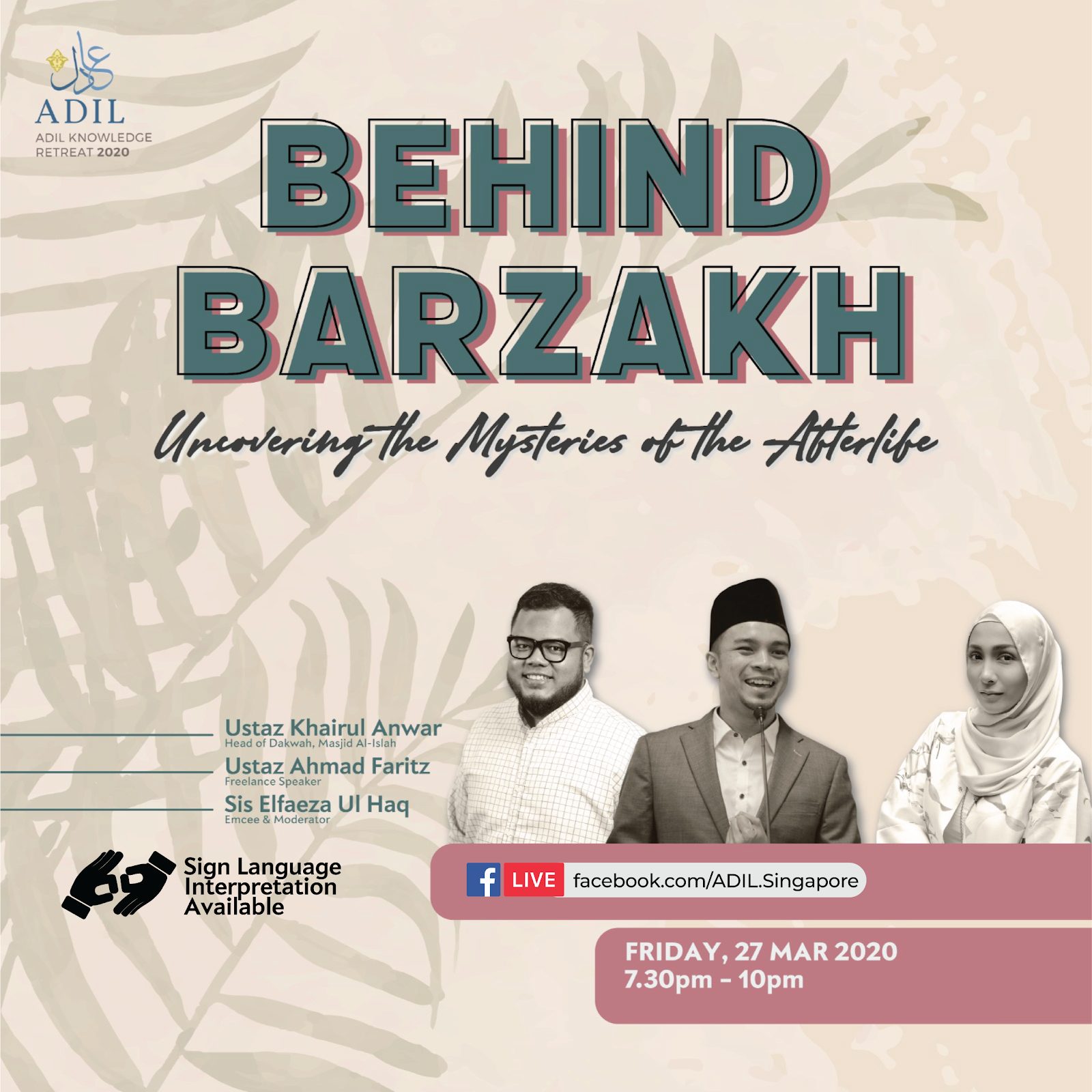 Behind Barzakh – Uncovering the Mysteries of the Afterlife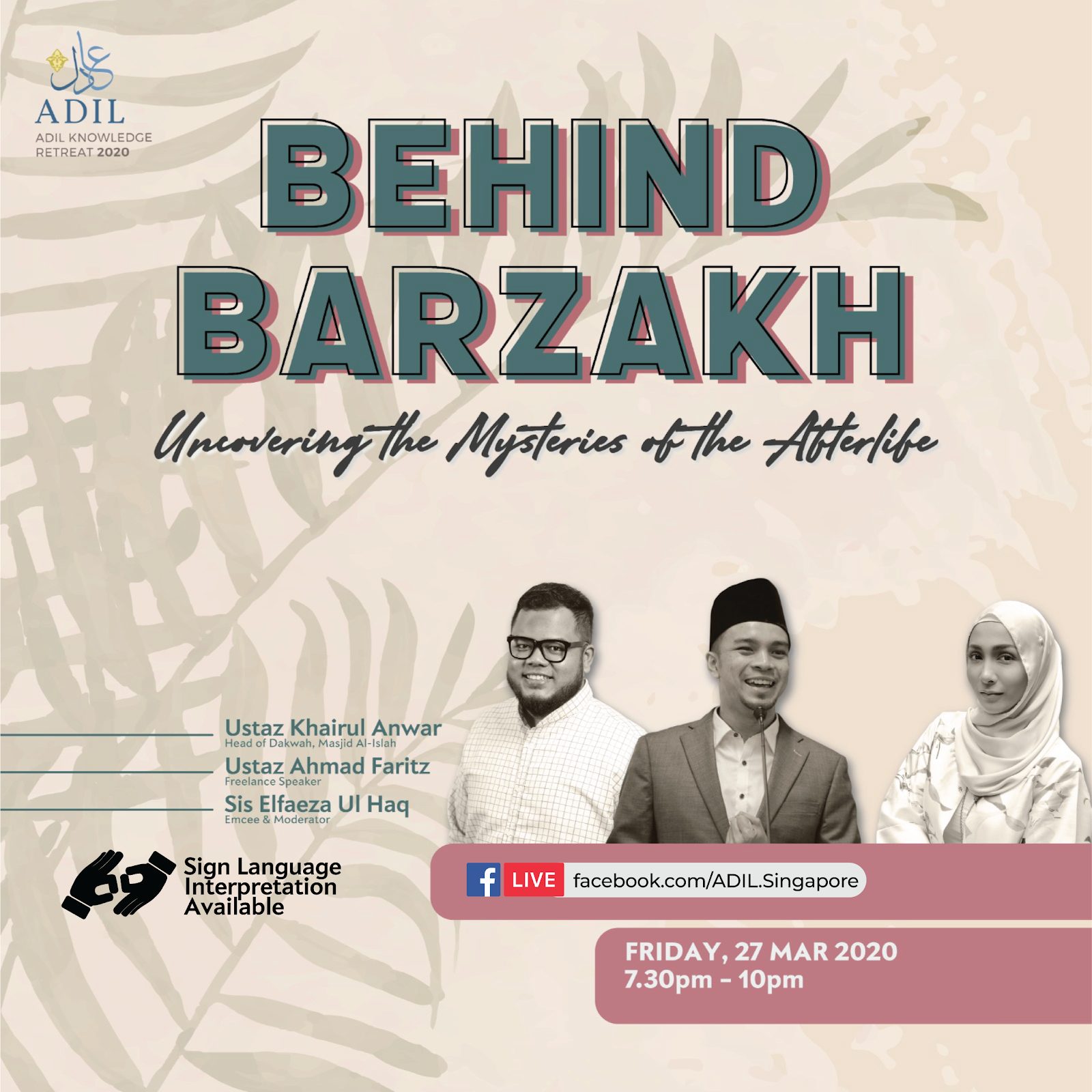 Start Date:
Fri Mar 27, 2020

Time:
7:30 pm – 10:00 pm SGT



Death is an important theme in the Qur'an. It reminds us of its imminence and how we should prepare for it. The life of the Prophet and his companions tell us of how heart-breaking death is to them and how they coped with the news of beloved ones who passed.
In this retreat, speakers addressed the topic of death through the eyes of the Qur'an and the Hadith and highlight important points for us as family members who are preparing and bracing ourselves with the impending departure of a loved one.
With speakers Ustaz Muhammad Fizar Zainal, Ustazah Dr. Sakinah Saptu and Ms Fadhiilah Ismail.
Keyword: 
afterlife, lessons, lesson, faith, adil