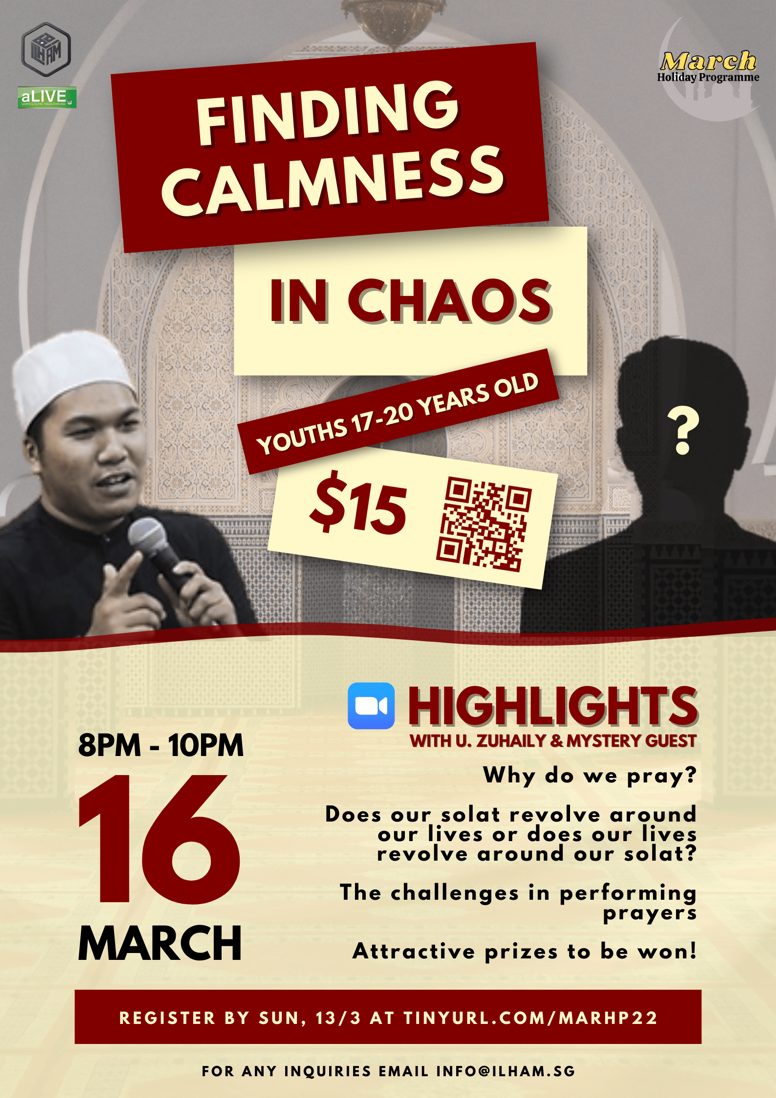 Finding Calmness in Chaos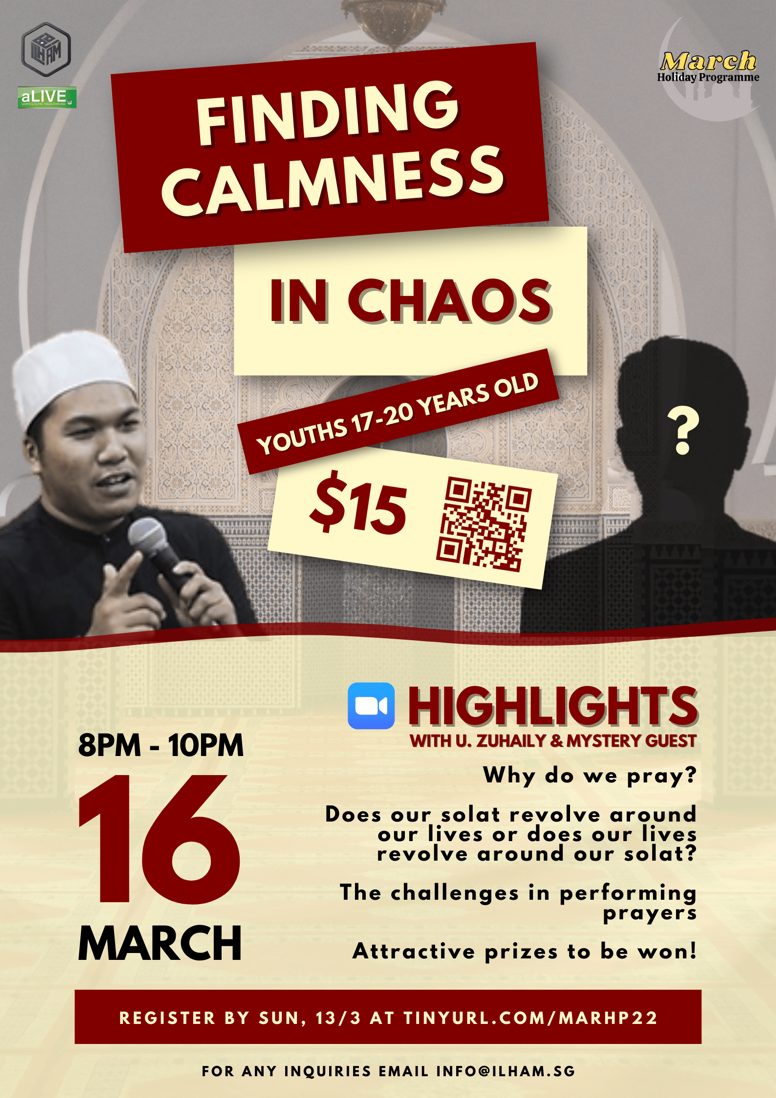 Start Date:
Wednesday, 16 March 2022




Let's face it, life can be stressful at times. Academics can be tough. Relationships can be rocky. Adulting can be overwhelming. And sometimes we just want to crawl into bed to sleep all day or play our games all night.
If any of the above is relatable to you, join us for this upcoming program – Finding Calmness in Chaos as we embark on a journey to strengthen our 'why' of solat and understand how it helps us navigate life better. We would also be exploring the challenges faced in performing our prayers and ways to overcome it.
Register here: http://Tinyurl.com/marhp22 to secure a seat and we look forward to having you with us!
Psst… there are attractive prizes to be won and stay tuned for our mystery guest!