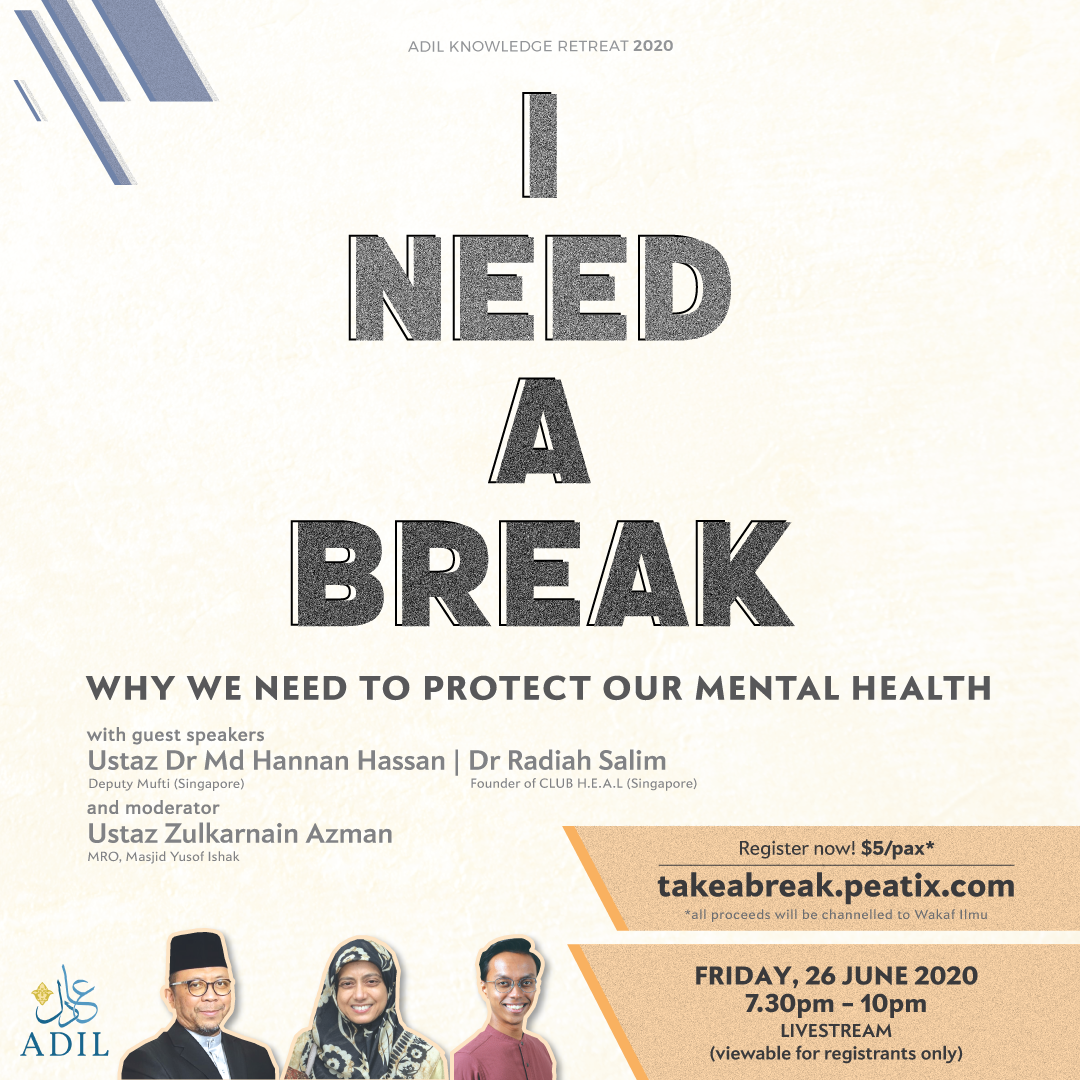 I Need a Break: Why We Need to Protect Our Mental Health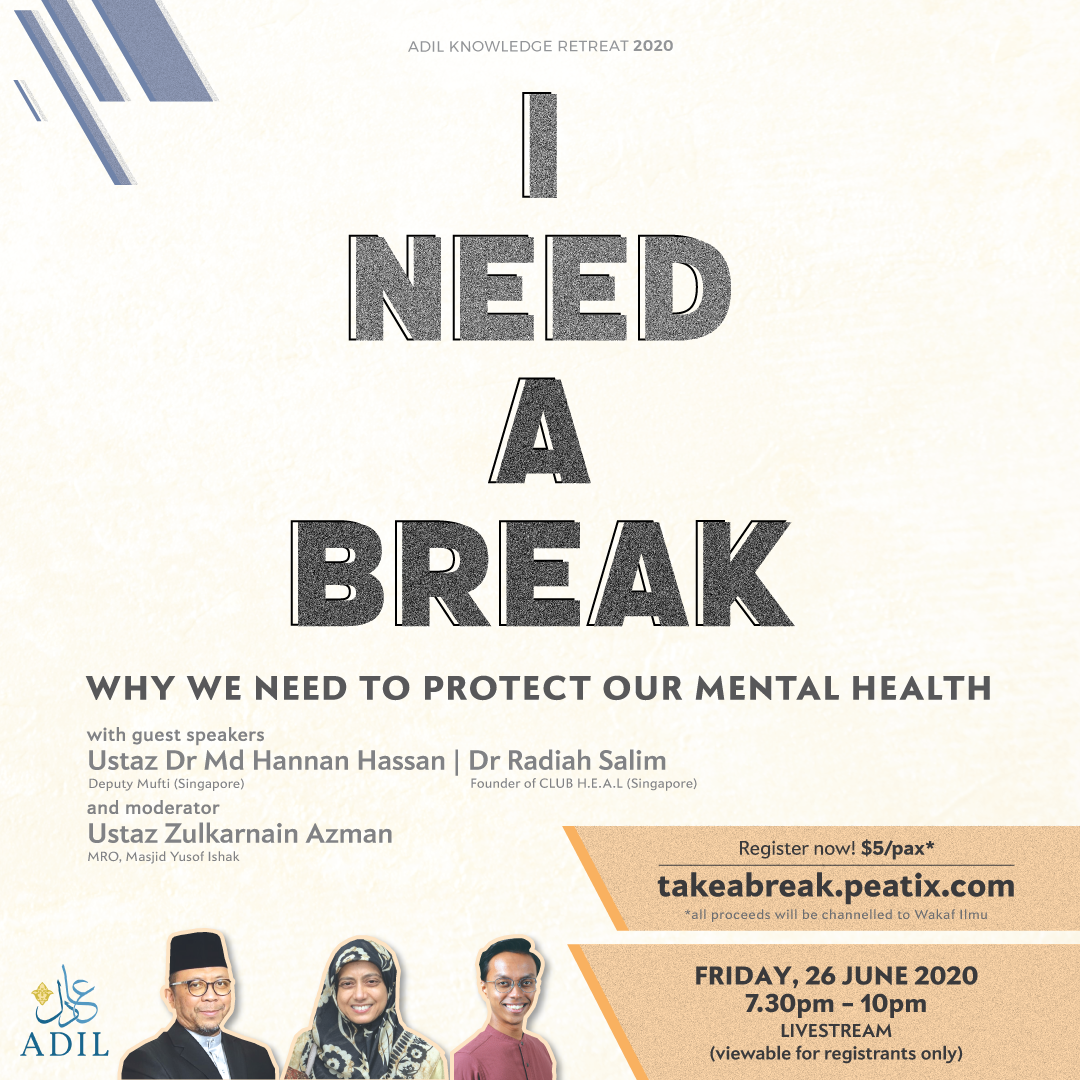 Start Date:
Friday Jun 26, 2020

Time:
7:30 pm – 10:00 pm SGT



Religious scholars have identified the importance of preserving one's mind and included it as one of the key and essential elements to be protected. The mind and intellect hold a very fundamental values in our lives, yet 1 in 7 Singaporeans experience a form of mental health issue in their lifetime.
In this retreat, panelists discussed some tips and techniques to preserve our mind and develop mental resilience, as well as ways to deal with this growing issue of mental wellness especially in the current Covid-19 pandemic situation.
With speakers Ustaz Dr Md Hannan Hassan, Dr Radiah Salim and moderator Ustaz Zulkarnain Azman
Keyword:
covid19, break, mental, health, mental health, protect, faith, muslims, muslim