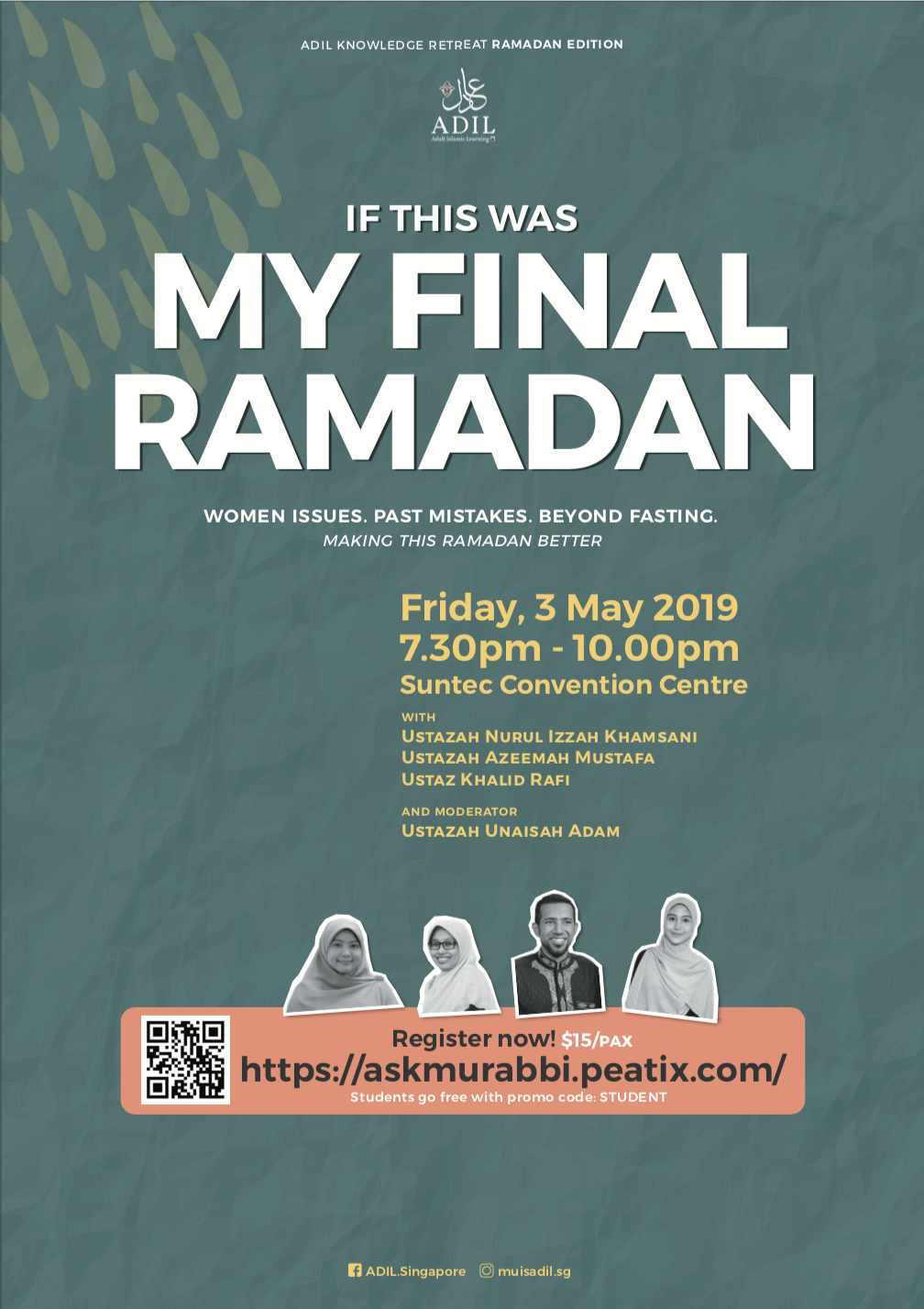 If This Was My Final Ramadan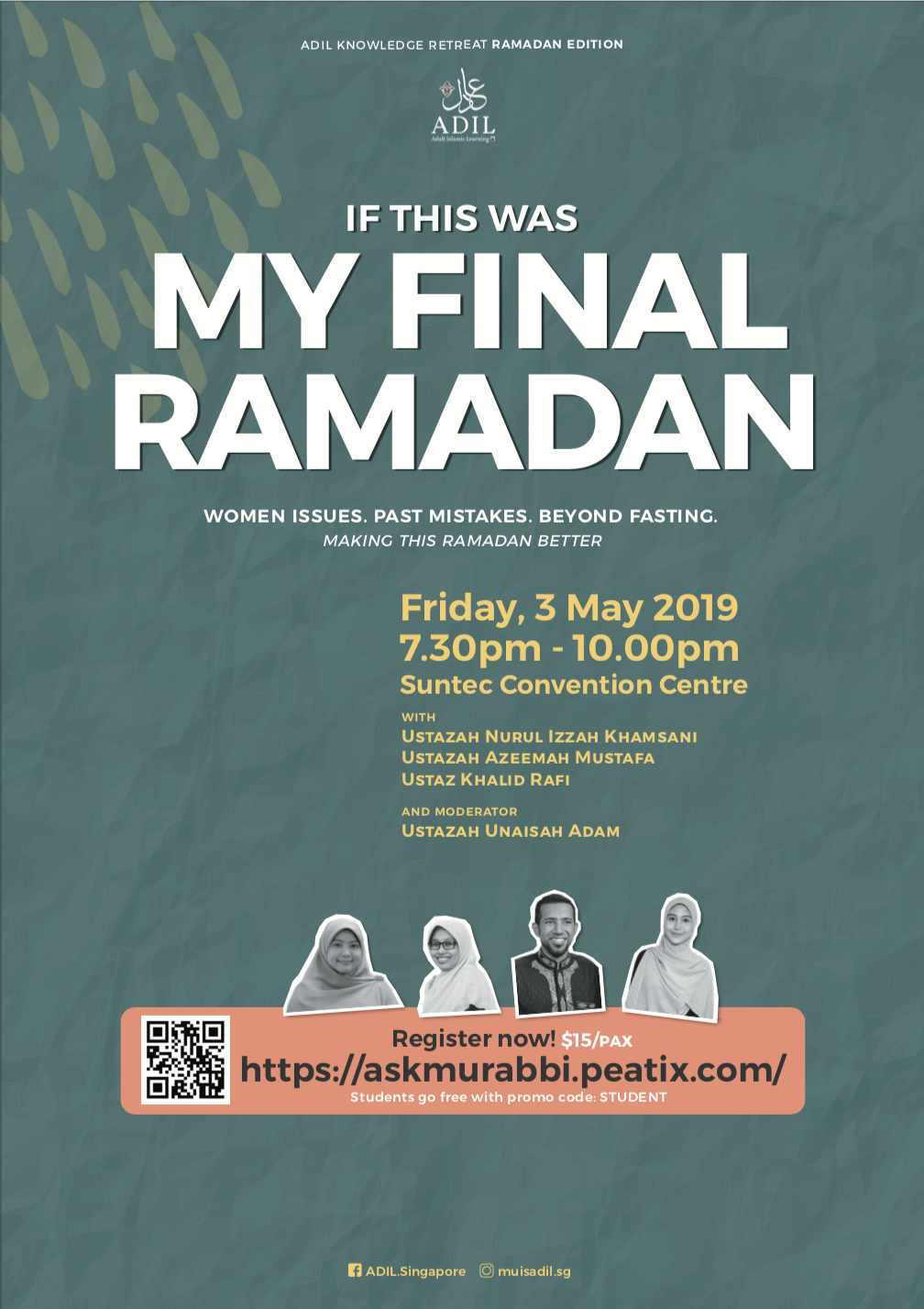 Start Date:
Fri May 3, 2019

Time:
7:30 pm – 10:30 pm SGT

Venue:
Suntec Convention Centre


Will you prepare to give your all for every day and night of this blessed month, aim for a much better you thereafter? ⠀
With speakers Ustazah Nurul Izzah Khamsani, Ustazah Azeemah Mustafa, Ustaz Khalid Rafi and moderator Ustazah Unaisah Adam as they answered questions submitted by participants in this installment of ADIL Knowledge Retreat. The themed of this event is "If This was My Final Ramadhan.
Keyword:
ramadan, class, lesson, classes, lessons, faith, adil, Adil

 By public transport

 By cab

 By walking