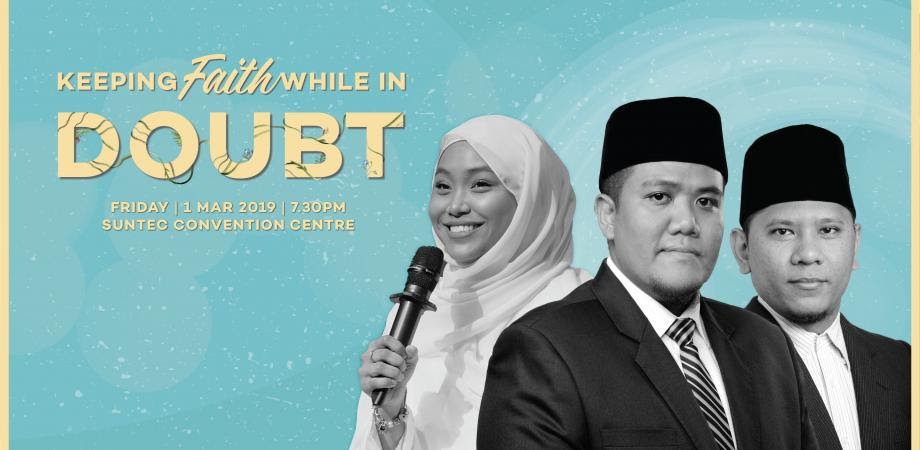 Keeping Faith While in Doubt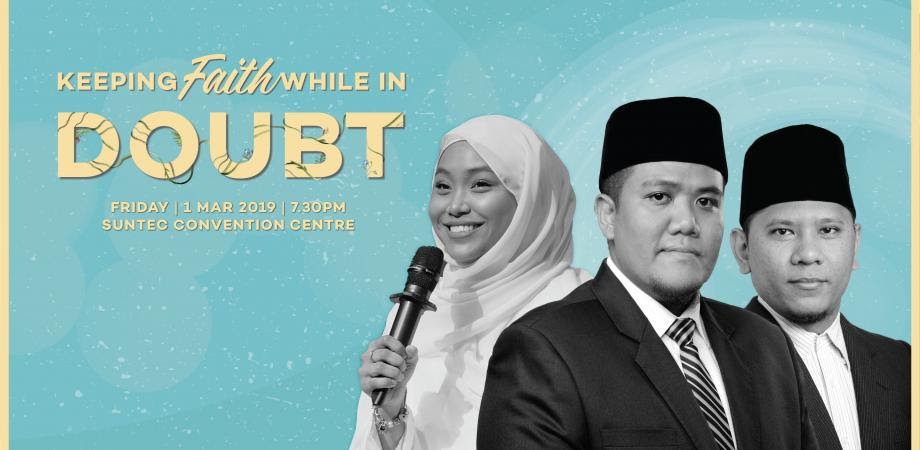 Start Date:
Fri Mar 1, 2019

Time:
7:30 pm – 10:30 pm SGT

Venue:
Suntec Convention Centre


You are a Muslim and have full faith in Islam. However, you feel that there are unanswered questions on some part of your faith. You start to wonder, are these doubts about your faith normal? Does it make you a lesser Muslim or worse still, turn you into a disbeliever?
Topics covered include:
1. The nature of doubt as described in the Quran.
2. Muslims permissibility to question their faith.
3. Address potential sources that leads to doubts and ways to avoid them.
4. The question on whether doubt will lead to disbelief.
With speakers Ustazah Liyana Musfira, Ustaz Irwan Hadi, and Moderator Ustaz Aiman Abd Khalid
Keyword:
faith, lessons, classes, lesson, class, doubt, muslims

 By public transport

 By cab
 By walking