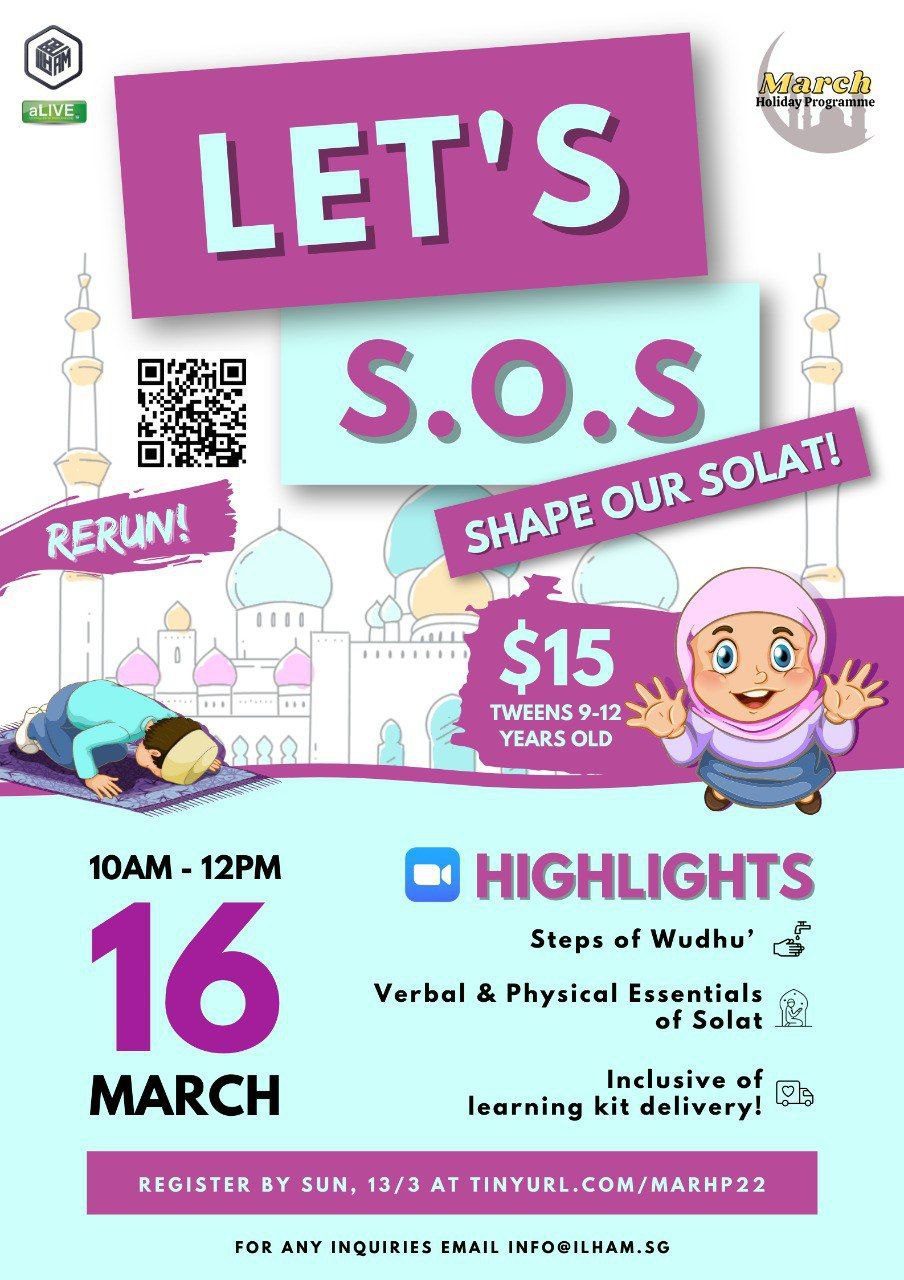 Let's S.O.S (Shapes Our Solat)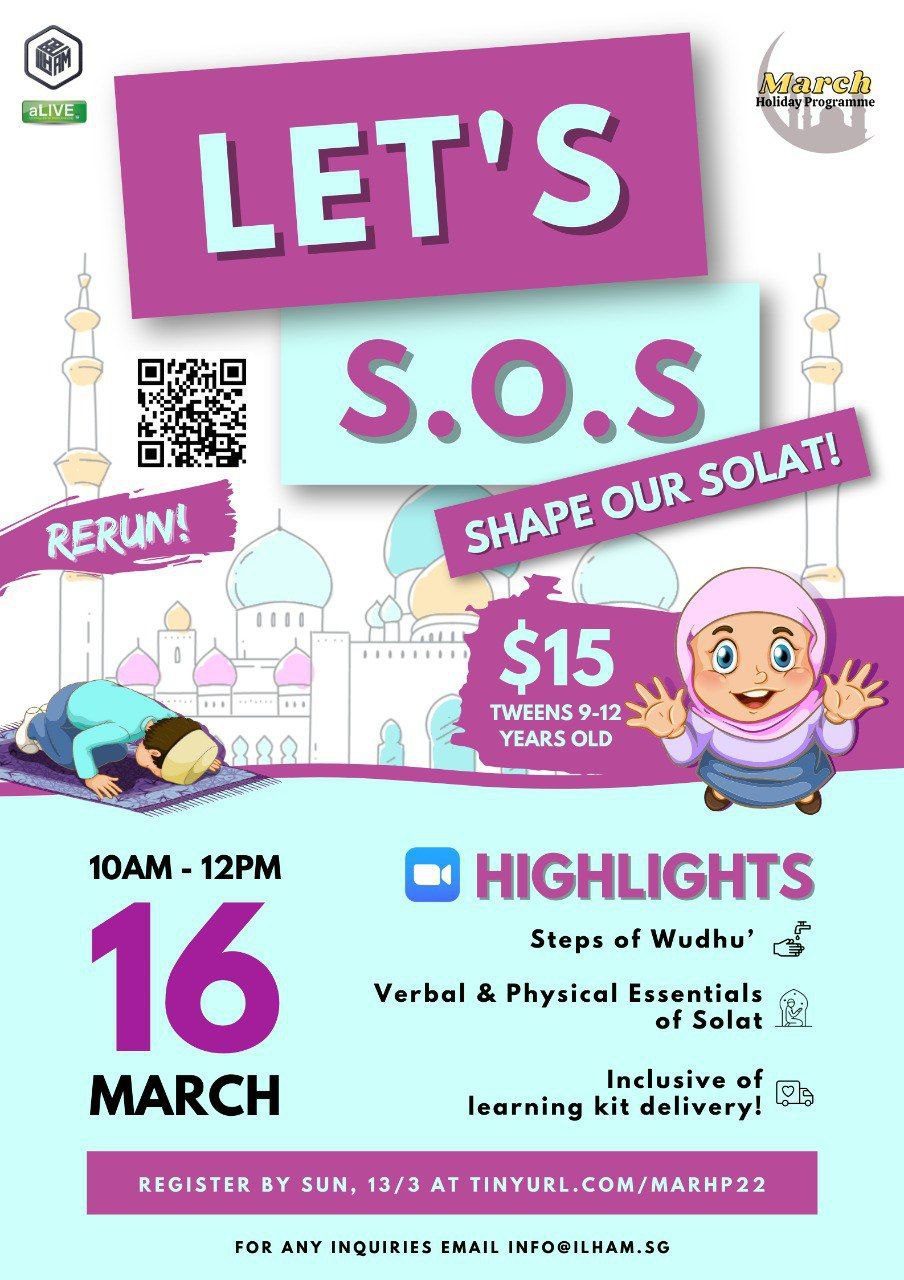 Start Date:
Wednesday, 16 March 2022

Time:
10.00am – 12 pm SGT



Is your child/ward able to perform his/her prayers independently?
Do they need a refresher to boost their confidence?
Fret no more as we are here to provide an S.O.S (Shape Our Solat) just in time for Ramadan!
Specially for TWEENS, join us in this March Holiday Program to learn the essentials of solat and be guided on how to perform our prayers properly. Learning kits will be provided to encourage an interactive learning experience for the participants. We look forward to having your child/ward with us!
Register here:
http://Tinyurl.com/marhp22