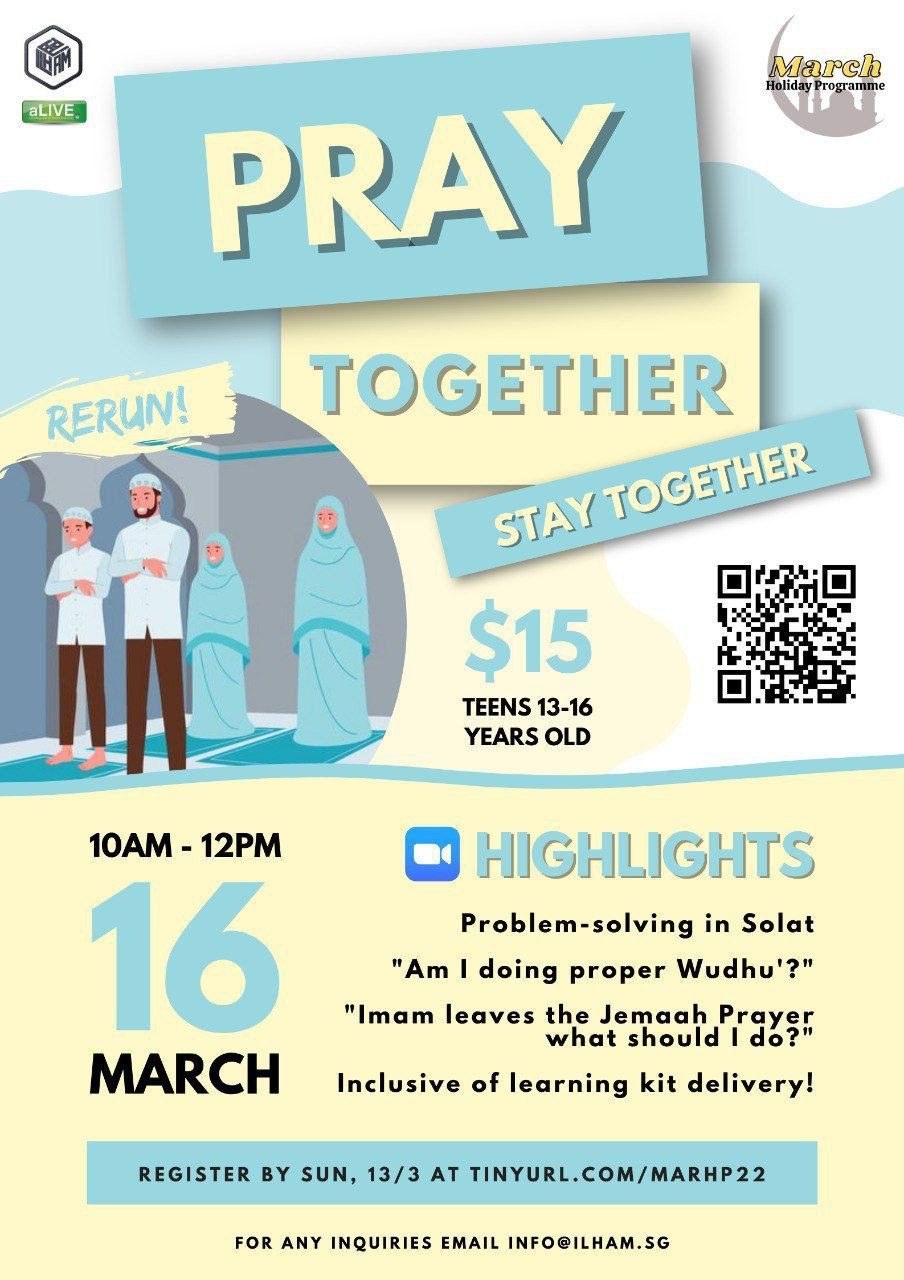 Pray Together Stay Together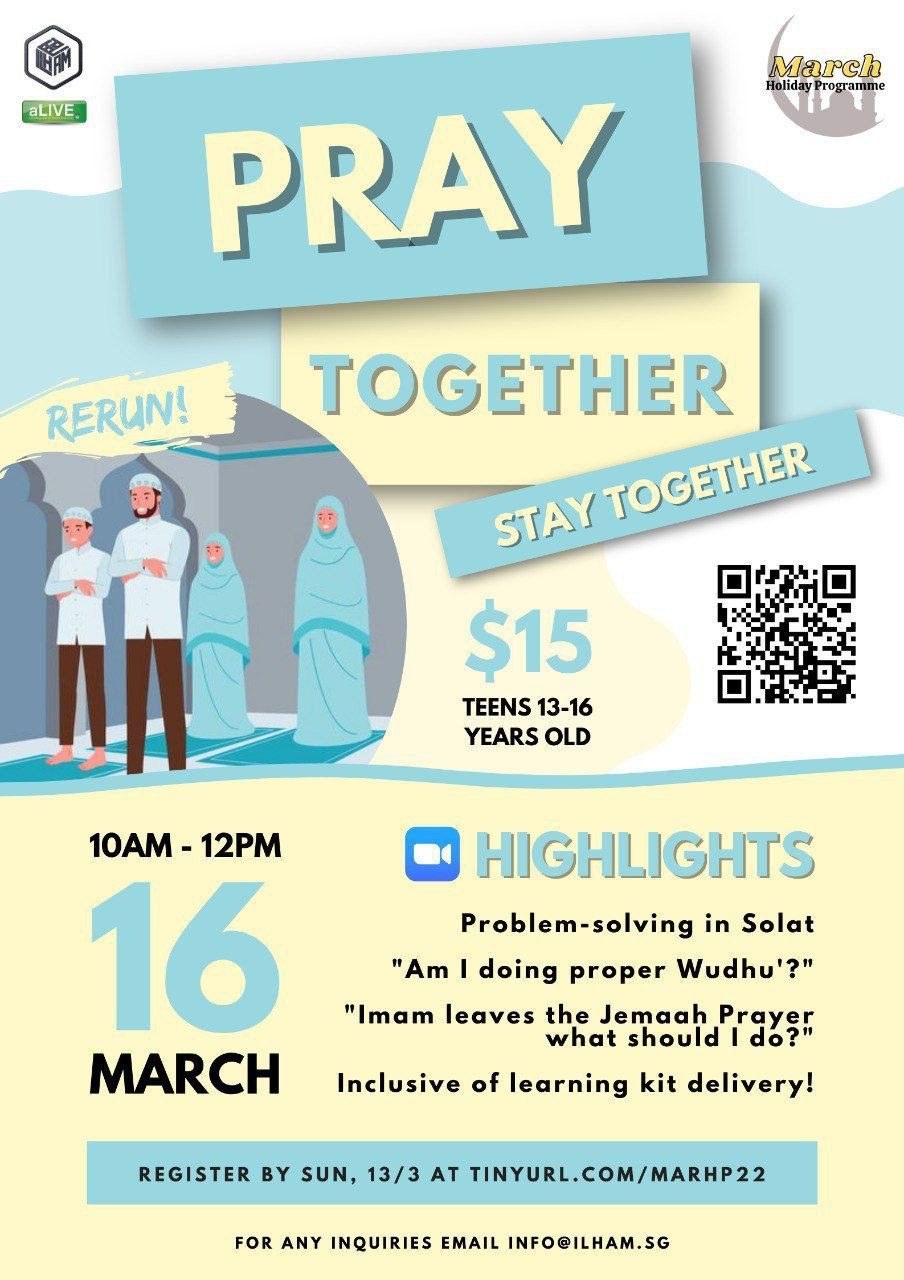 Start Date:
Wednesday, 16 March 2022

Time:
10.00am – 12 pm SGT



"Oh no, have I been taking wudhu' properly?"
"How do I lead jemaah prayers?"
"Eh the imam has started the prayers! How do I join in??"
"Masbuq? What's thaaat?"
Ever had these burning questions asked by your child/ward?
Calling all TEENS out there, come join us for this upcoming March Holiday Program as we find the answers to your burning questions and many more! Learning kits will be provided to encourage an interactive learning experience for the participants. Sign up now to secure a seat for your child/ward!
Register here: 
http://Tinyurl.com/marhp22