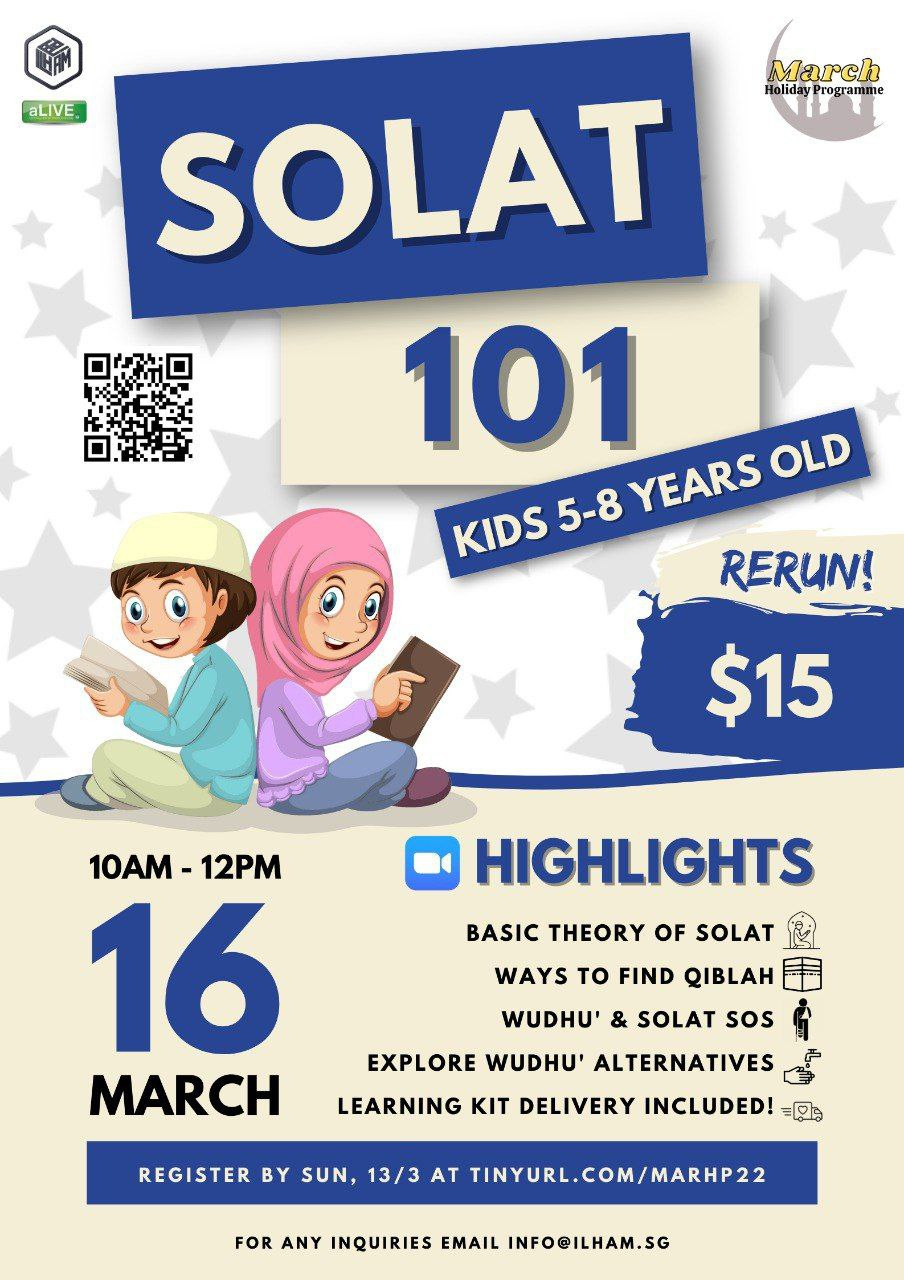 Ramadan preparation for all KIDS!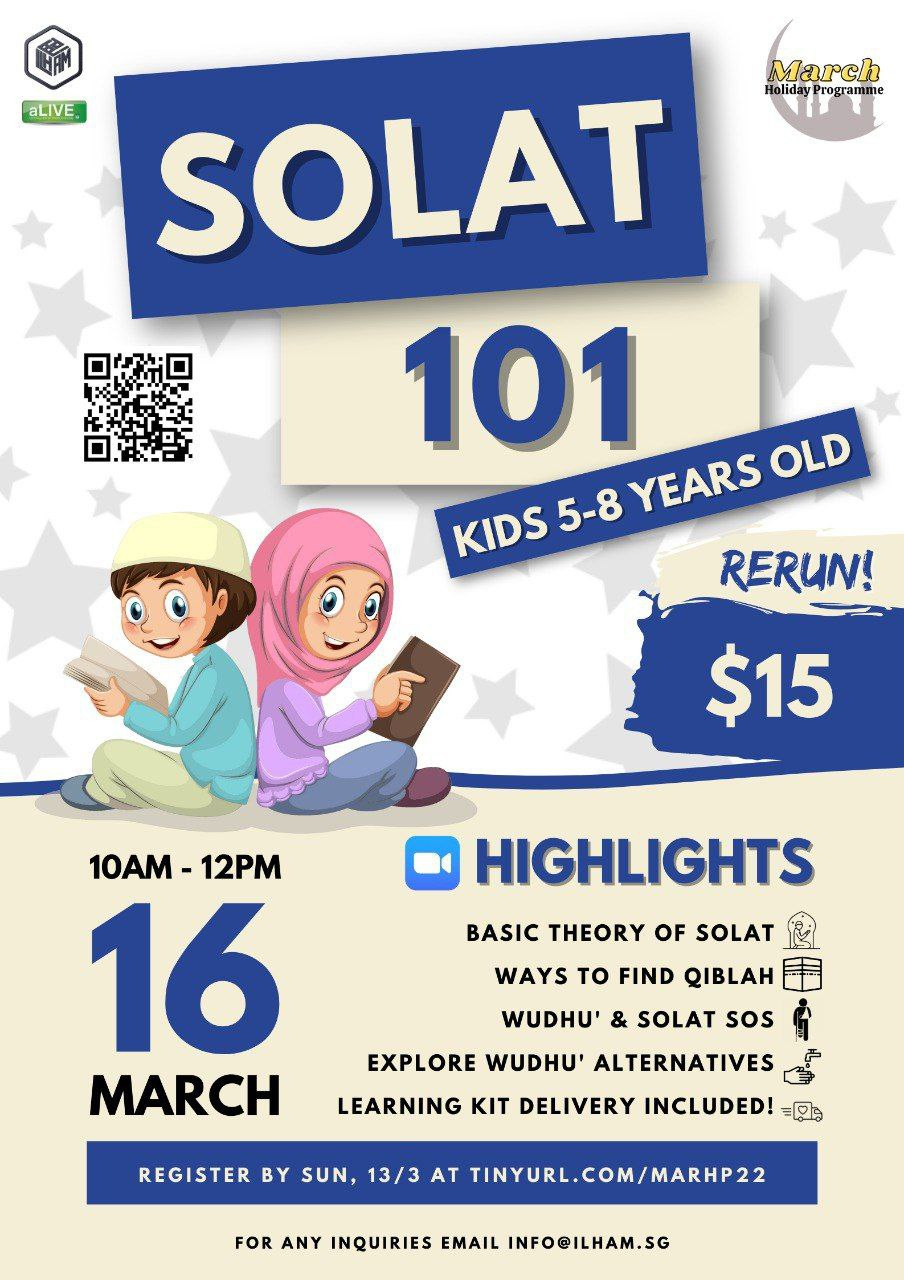 Start Date:
Wednesday, 16 March 2022

Time:
10.00am – 12 pm SGT



Ramadan preparation for all KIDS!
Come and join us in this March Holiday Program to learn how to perform our prayers in time to welcome the holy month!
We will be covering the basic theory of solat, ways to find the qiblah, exploring the conditions to take wudhu' other than using water and many more! Learning kits will be provided to encourage an interactive learning experience for the participants. What are we waiting for? Sign up now to secure a seat for your kid/ward!
Register here:
Tinyurl.com/marhp22

 By public transport

 By cab

 By walking