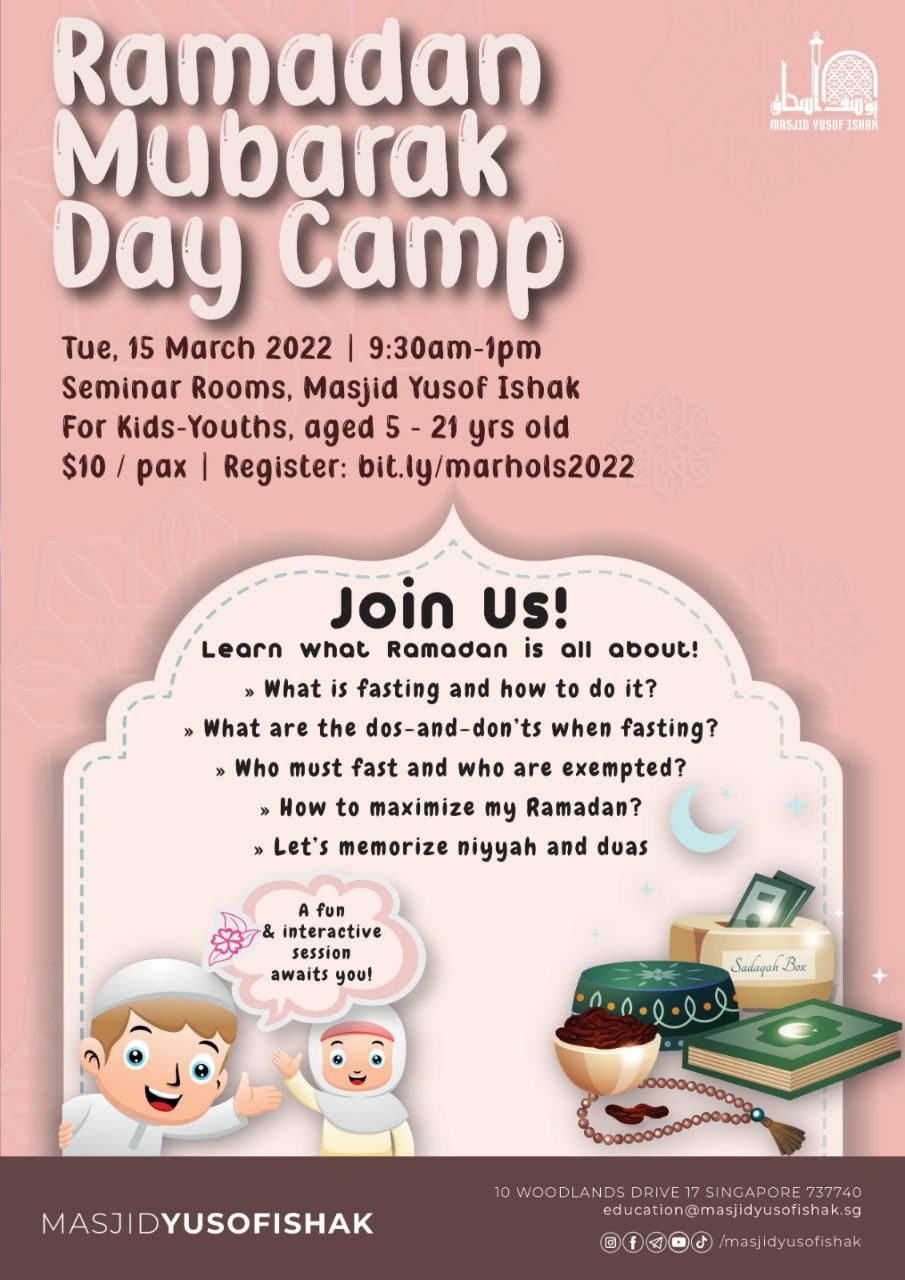 Ramadhan Mubarak Day Camp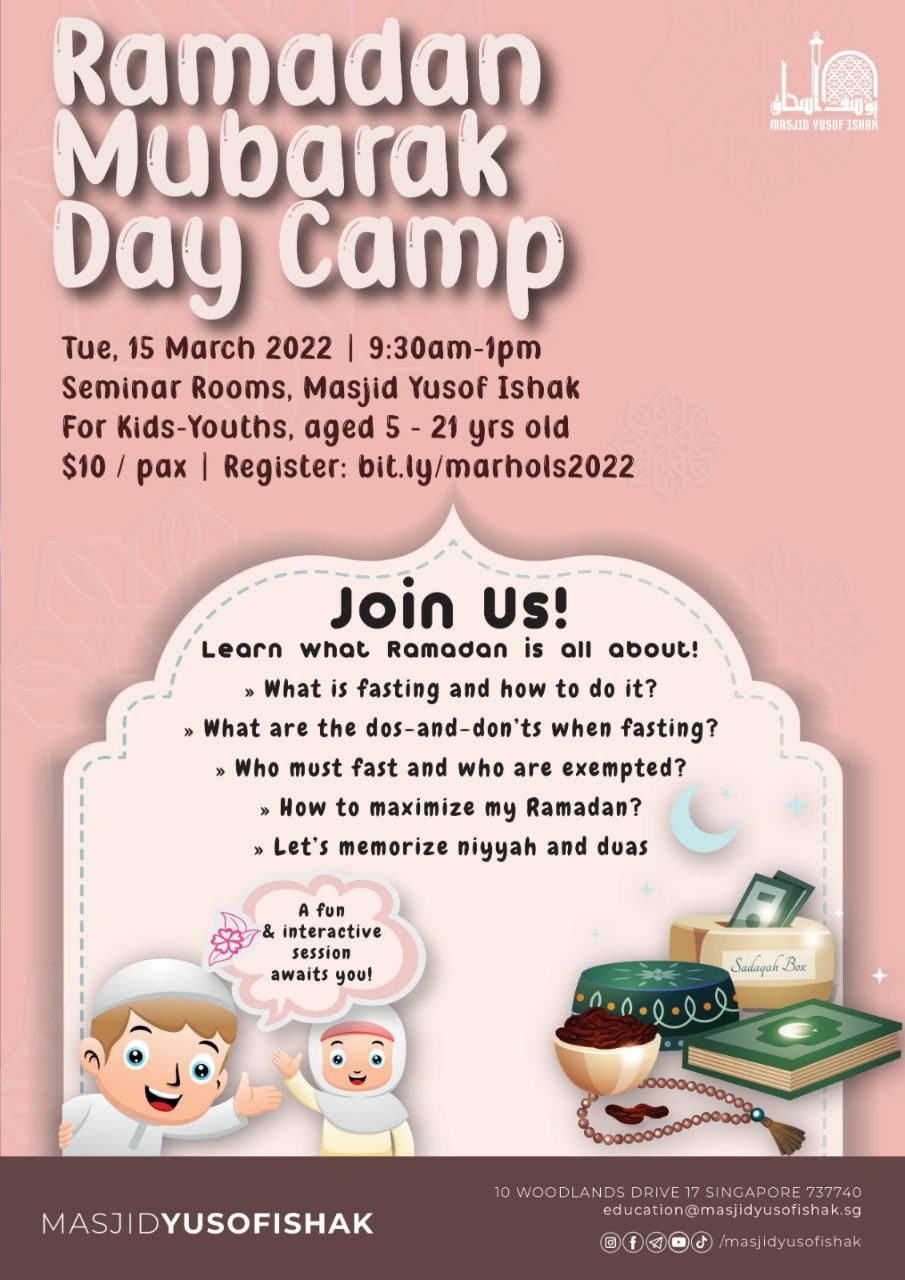 Start Date:
Tuesday, 15 March 2022


Venue:
Masjid Yusof Ishak


Missing a great holiday experience?
Join us for a fun, interactive, motivating & insightful
Ramadan Mubarak Day Camp
On Tuesday, 15 March 2022, 9.30am–1.00pm
at Masjid Yusof Ishak
1. Learn what Ramadan is all about
2. What is fasting and how to do it
3. What are the dos-and-don'ts
4. Who must fast and who are exempted
5. How to maximize my Ramadan
6. Memorize niyyah and duas
Bring home mementos for a meaningful Ramadan this year!
The journey towards a better Ramadan starts here:
Bit.ly/marhols2022
Sign up now!

 By public transport

 By cab
 By walking