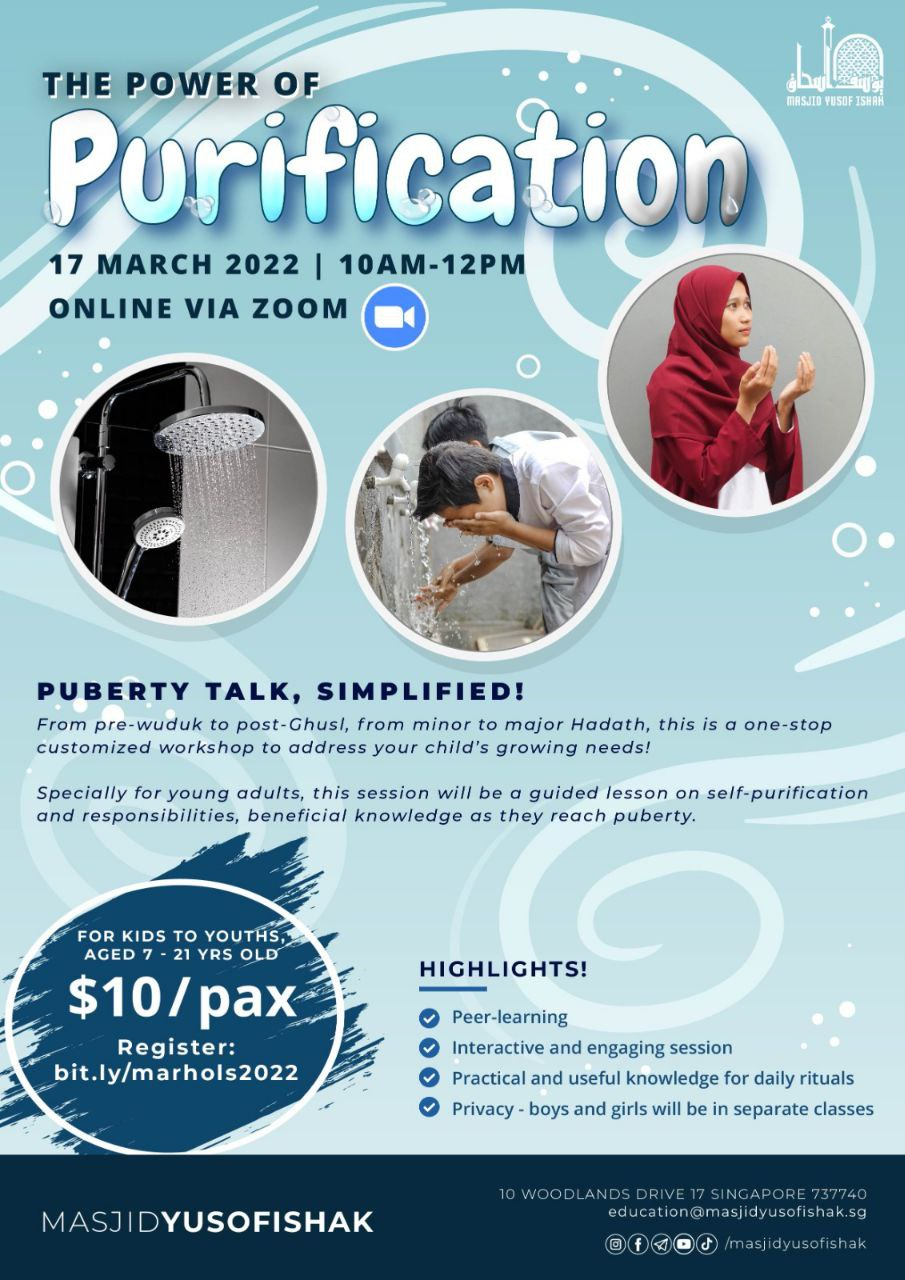 The Power of Purification A Puberty Talk Simplified!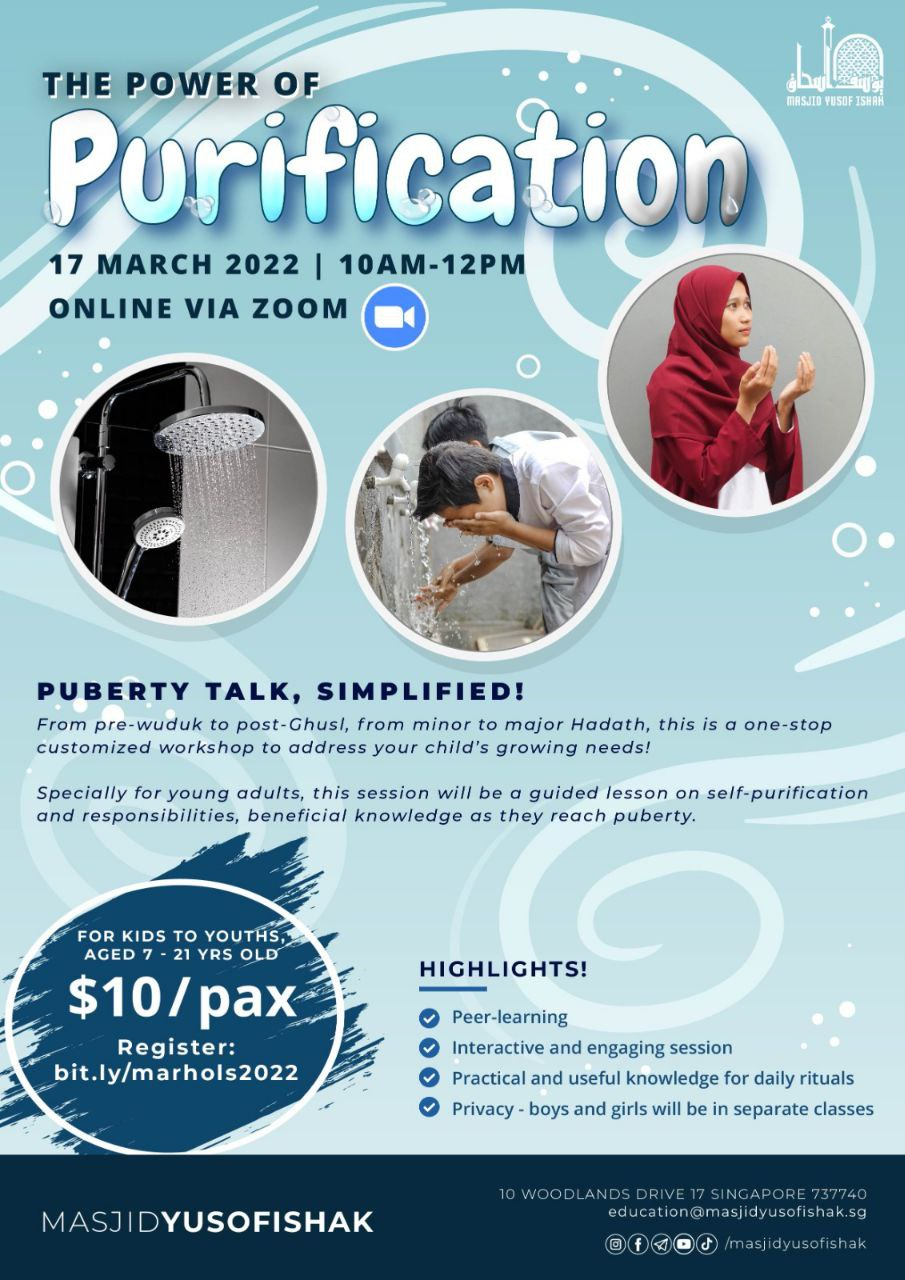 Start Date:
Thursday, 17th March 2022




This March 17 2022
10am–12pm via Zoom
Open to 7–21 years old
From Pre-wuduk to Post Ghusl, from Minor to Major Hadath, this is a one stop customized workshop to address your child's growing needs for guided lesson on self-purification and responsibility upon reaching puberty.
Highlights:
🚰Interactive and Engaging session
🚰Segregated between Male and Female
🚰Practical aspects to daily rituals
At the comfort of your home!
Dont miss this opportunity, sign up via this link:
Bit.ly/marhols2022

 By public transport

 By cab

 By walking