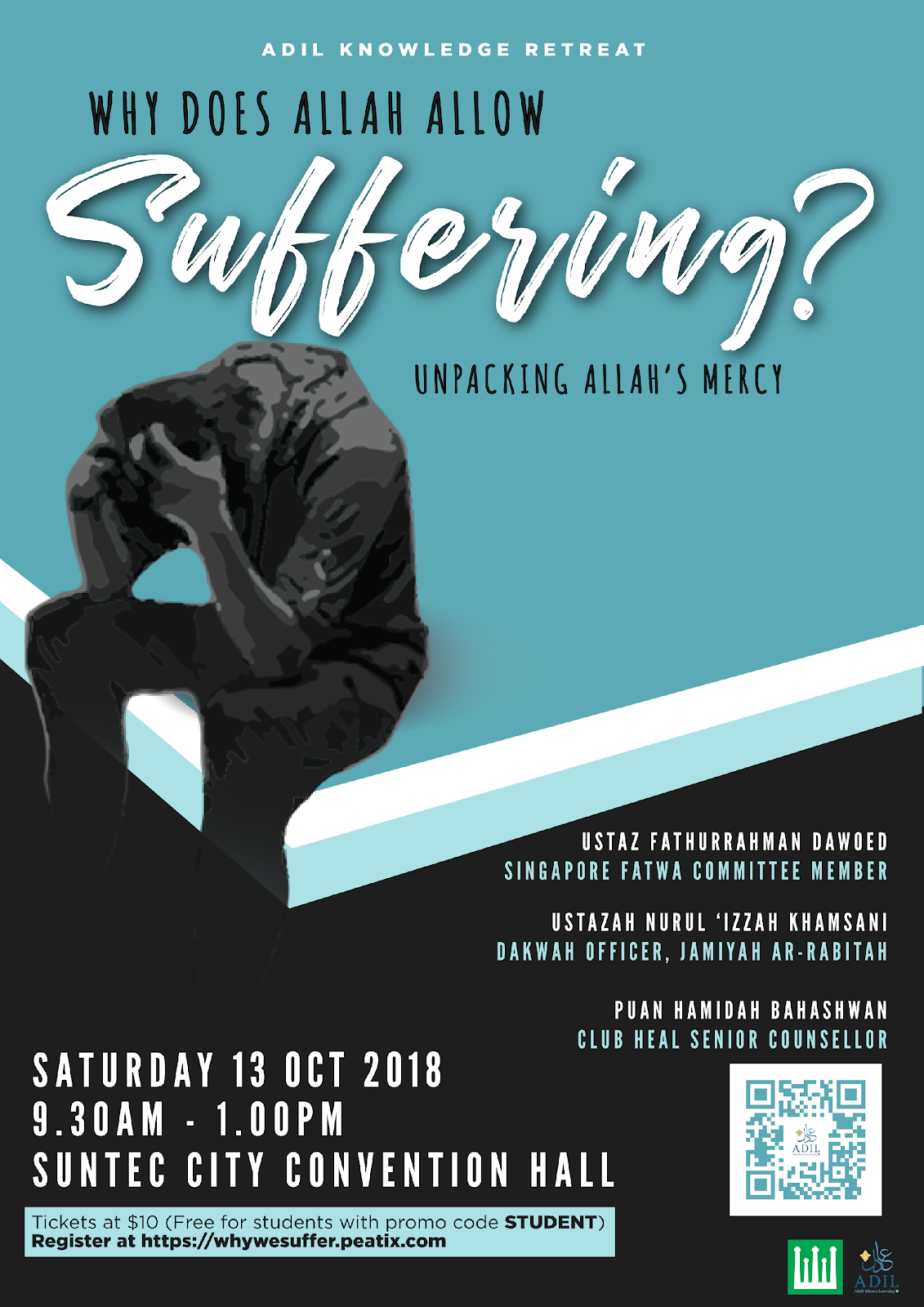 Why Does Allah Allow Suffering?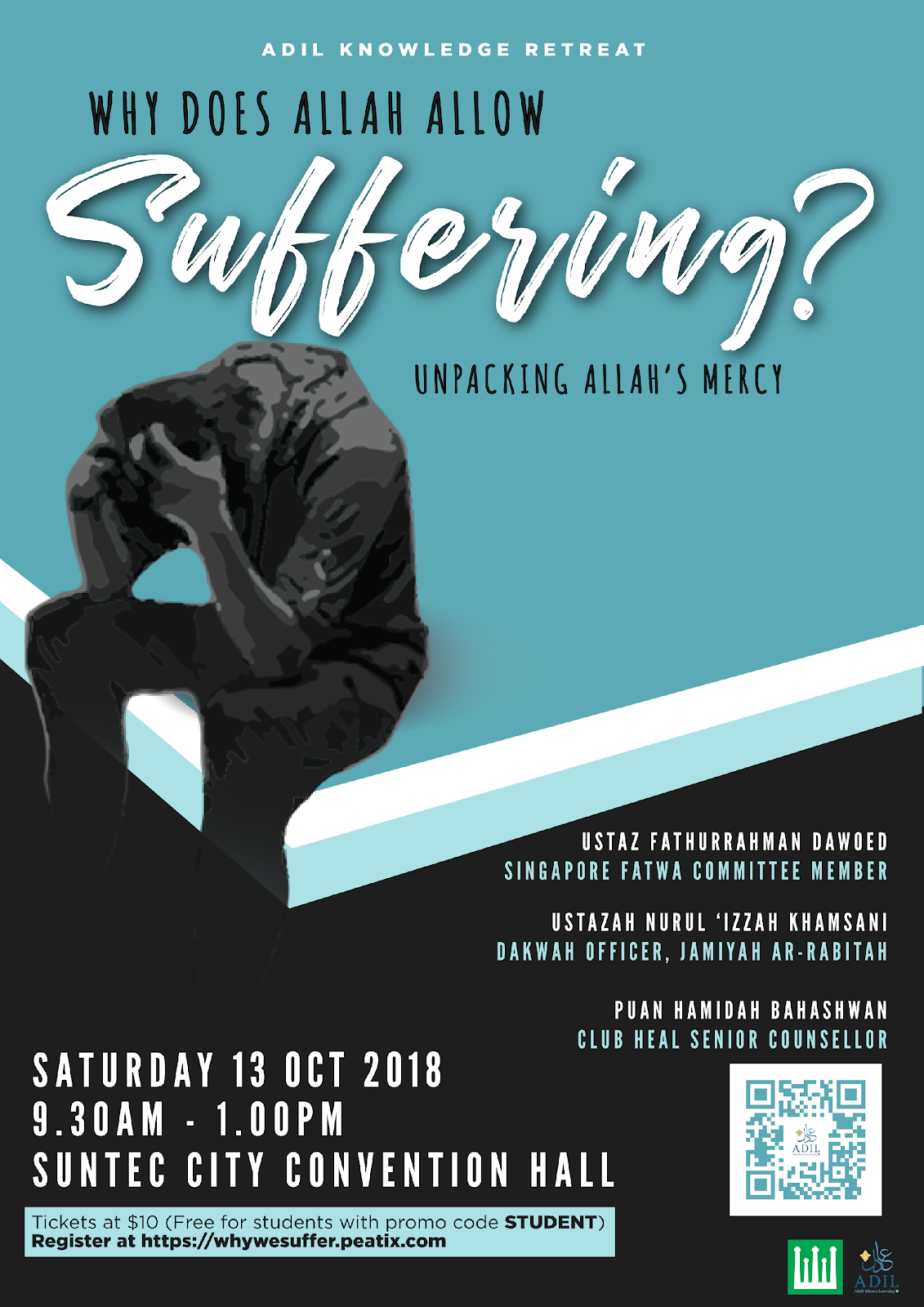 Start Date:
Sat Oct 13, 2018

Time:
9:30 am – 1:00 pm SGT

Venue:
Suntec Convention Centre


Have you ever asked Allah, "Why me?" or "When will this hardship end?"?
Life is not always a bed of roses, at times we experience pain and endure hardships. Suffering is part of life. A loss of a loved one, natural disasters, conflicts, illnesses. It is hard for a person going through pain and it can also be painful watching someone you love suffer when there is nothing you can do to stop it. Allah wills it to whomever He wants. Yet, Muslims believe that Allah is All Merciful and Gracious. Couldn't He then stop the suffering and the pain?
In this seminar, we aim to resolve this conflict, why does Allah allow hardships and suffering to happen. How does Allah's mercy apply when there are so many atrocities occurring throughout the world? What are examples from the past of Allah's relief on a person after being inflicted with pain and suffering? Lastly, we also hope to resolve the misconceptions of ridha (contentment with Allah's decree) when facing tribulations. Is ridha being passive and accepting while not putting any efforts to find relief? Is sharing our plight to someone considered as not having ridha?
With speakers Ustaz Fathurrahman Dawoed, Ustazah Nurul 'Izzah Khamsani and Puan Hamidah Bahashwan.
Keyword:
grief, classes, lessons, class, lesson, faith, muslims, muslim

 By public transport

 By cab

 By walking