Alkaff Upper Serangoon Mosque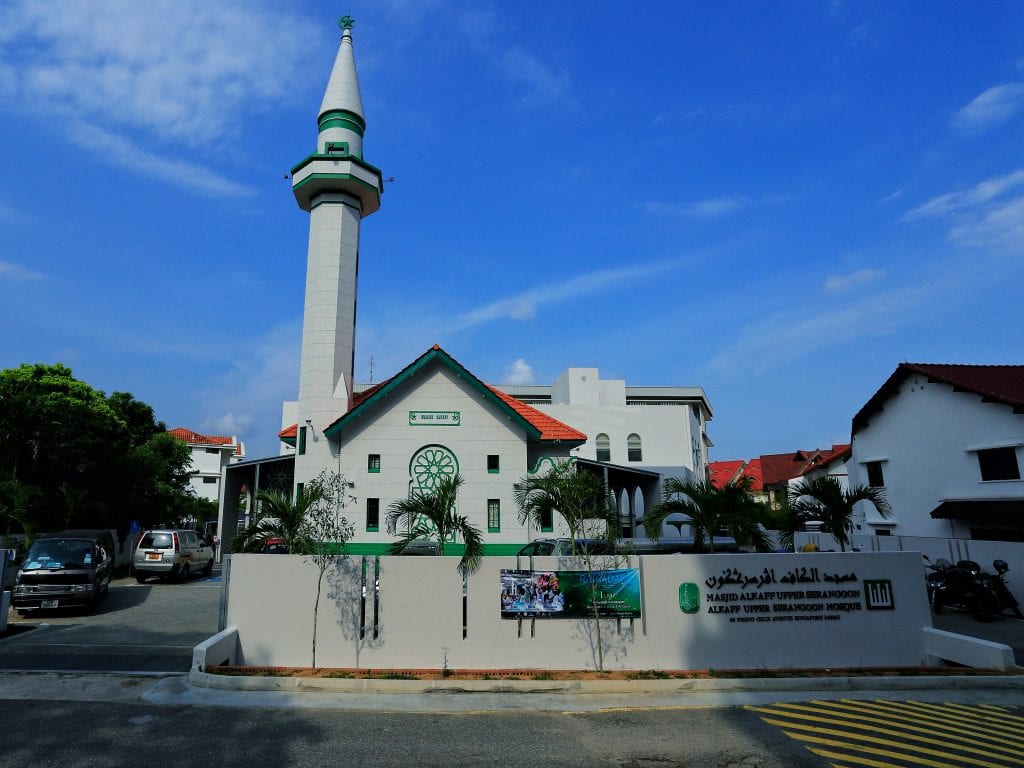 Opened in 1932, the mosque was constructed by the mercantile and landowning Alkaff family to serve the spiritual needs of the local Muslim community at large. It stands as a reminder of the Arabs' philanthropic deeds and their contributions to colonial Singapore. Syed Abdul Rahman bin Shaikh Alkaff, the head of the Alkaff family in Singapore, funded the mosque's construction on his land.
The mosque has an eclectic design that combines various architectural styles. The minaret is one of its most outstanding elements, which unlike the minarets of many other mosques in Singapore, the mosque's minaret is pencil-like, a feature popular in Ottoman architecture. In March 2014, the mosque completed its latest restoration and renovation works and in December the same year, it was gazetted as Singapore's 68thNational Monument.
aLIVE Classes Available Here