Haji Mohd Salleh Mosque (Geylang)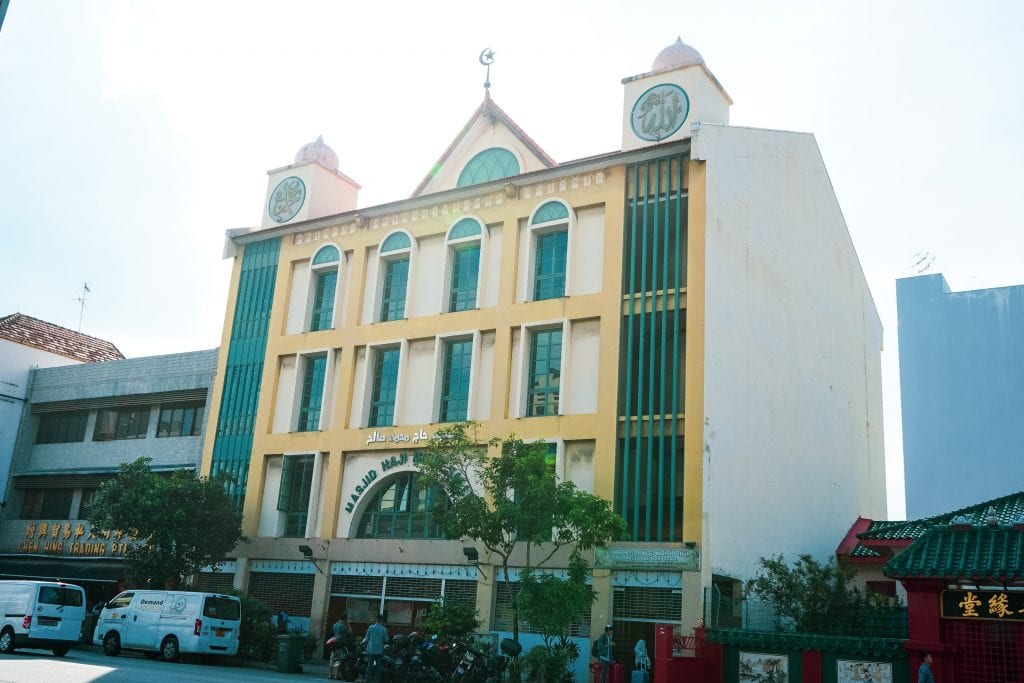 The mosque was founded by Haji Mohammad Salleh Bin Ally on 16th May 1896 on a piece of land that belonged to Vena Meena Bok. The mosque was then tended and managed by Haji Salleh along with his children, relatives and close trusted family friends till 1939 when it became quite close to abandonment due to the Japanese Occupation. As they battled through rough time in preserving the mosque on its 'wakaf' ground, a court order was at last obtained, thus re-constructive works were allowed to be carried out on the 4th October 1959.
In 1989, it was agreed that the mosque be demolished and rebuilt on its same wakaf ground. Demolishing and re-building works were then called out for on 26th July 1998 after the sufficient required amount was successfully raised. After 16 months, the new four-storey mosque was finally completed. The new mosque opened its doors to members of the public in 1999.
Standing tall and elegant, the mosque provides both religious and secular classes and courses to members of the public namely residents living around the vicinity.
aLIVE Classes Available Here