Jamae Chulia Mosque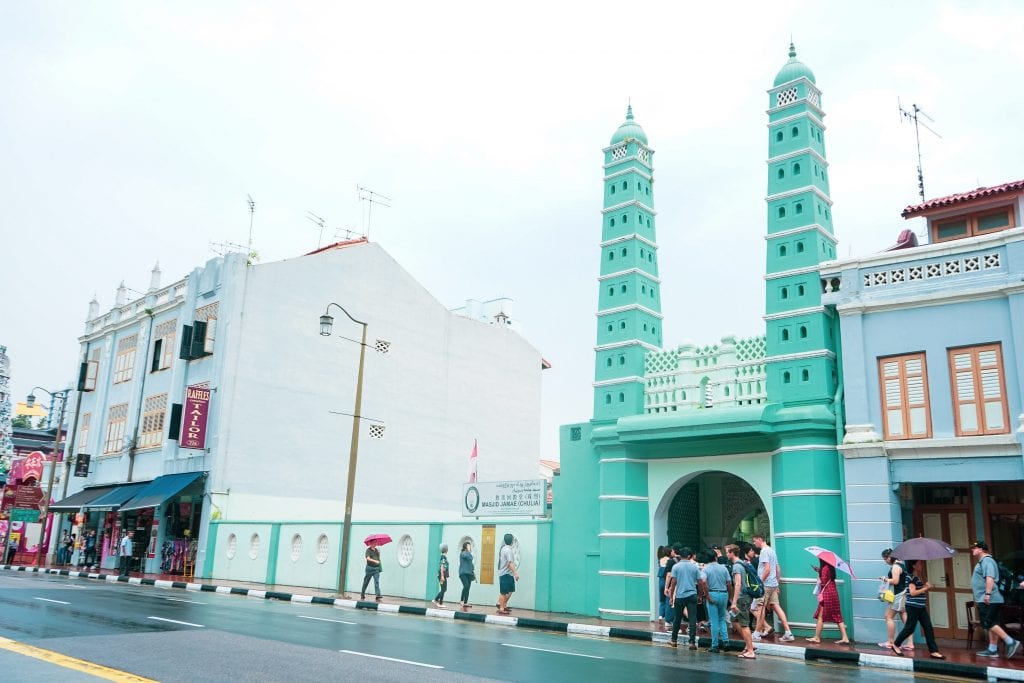 As early as 1826, the mosque has already existed, a testimony to the large number of Tamil Muslims in Chinatown. The present brick and plaster building was completed between 1830 and 1835. It is not a coincidence that the street on which it is located is named 'Mosque Street' and this mosque is always referred to as 'Periya Palli', which means 'Big Mosque' in Tamil. In 1917, the mosque became an asset of Wakaf Jamae.
The mosque's architectural style is eclectic. While the entrance gate is distinctively South Indian, the two prayer halls are Neo-Classical style, typical of George Drumgoole Coleman. This unique appearance has made the mosque a well photographed landmark, seen in postcards from the 19th century to the present day. The mosque was gazetted as a national monument on 29 November 1974.
Currently, the mosque excels as an 'educational' mosque. In addition to facilitating religious activities, prayers and sermons, it organises seminars and discussions on religious and social thoughts and beliefs for both Muslims and non-Muslims.