Kampung Siglap Mosque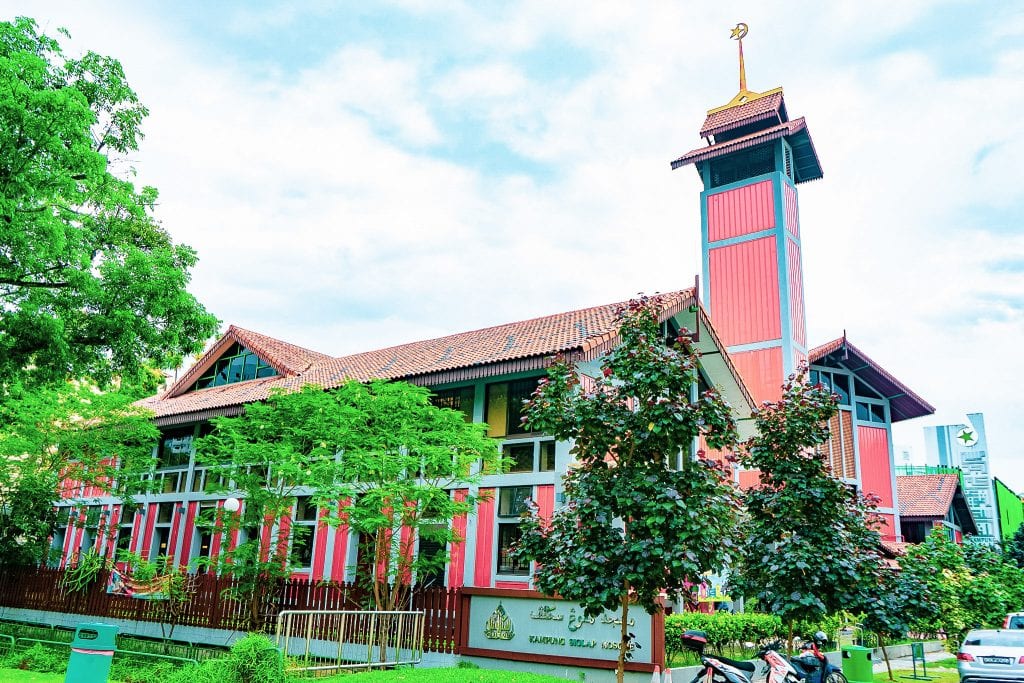 No one knows exactly when the mosque was first built. The earliest documented date was etched on a Quranic Frame which was hung behind the mihrab of the old mosque building. It was 27 Ramadan 1320H, which coincides with Sunday, 28 December 1902. However, this is not the date the mosque was first erected. Oral history from the old Kampung Siglap villagers mentioned that the mosque had been thrice repaired. The Quranic Frame was apparently put up either during the second or third repair work. Some literature records state that the mosque was first built in 1846 as a small wooden structure.
It was widely believed that the mosque was collectively built by the village folks. The plot of land where the old mosque was built had been bought by the late Madam Hajijah, mother of the late Mr Daud Bin M. Shah J.P, also known as Tok Teh Daud. Jalan Hajijah nearby is named after her. When the mosque was rebuilt in 1980s under the Mosque Building Fund (MBF) scheme, the old mosque building was not demolished, but preserved alongside the new structure and converted into Darul Quran Singapore – a new Quran learning centre. The new mosque was officially opened in 1992.
In 2009, just months after it completed a major upgrading work, a fire destroyed much of the mosque's prayer hall. The mosque was then closed for reconstruction works and reopened in 2011.
aLIVE Classes Available Here