Yusof Ishak Mosque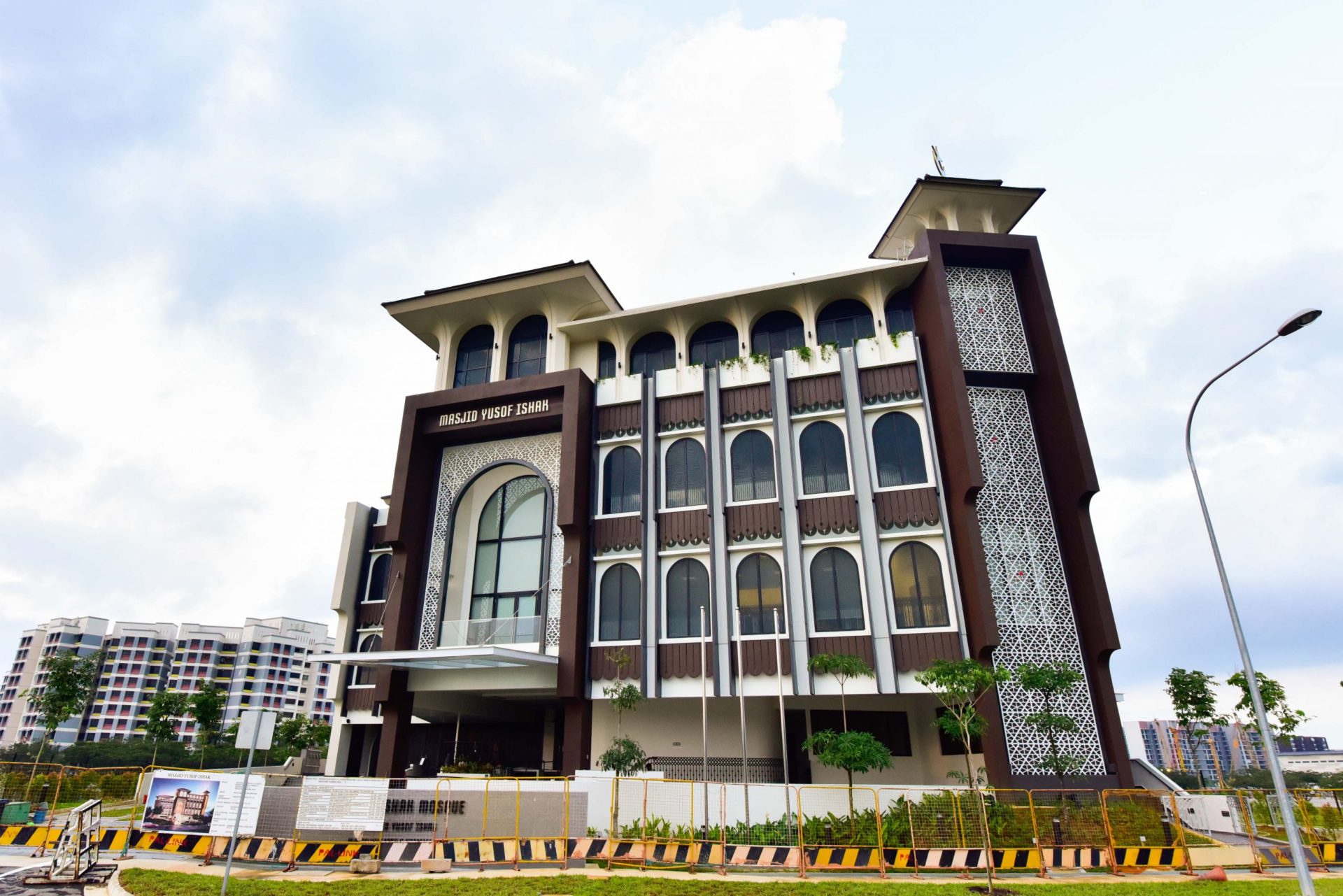 Named after the republic's first president, the mosque built under the Mosque Building Fund (MBF) scheme opened its door to the public in 2017. The mosque is designed with a unique architecture blending traditional mosque characteristics with Nusantara heritage and elements, while also addressing functional requirements. Distinctive features of a tropical Nusantara house, such as eaves/overhangs, verandah, decorative fixed ventilation panels and beautifully crafted balustrades, are reinterpreted and expressed in a modern way befitting this new generation mosque.
Besides serving the needs of the Muslim community in the surrounding Woodlands estate, the mosque also organises programmes which aim at reaching out to non-Muslims in a bid to foster multiculturalism.
The Rahmatan Lil Alamin Foundation (RLAF) office was set up by Muis in 2005 for the Singaporean Muslim Community to radiate compassion and kindness to poor, needy and victims of disaster regardless of the faith, race or creed – is located in the mosque.
aLIVE Classes Available Here