Hajjah Fatimah Mosque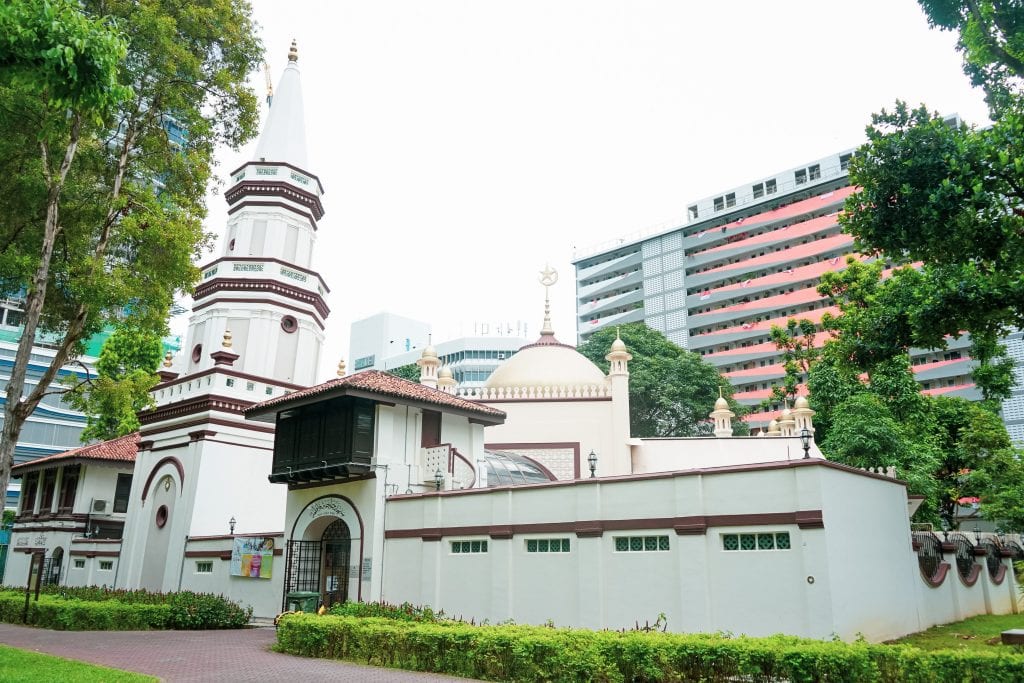 Completed in 1846, the mosque is one of the oldest mosques in Singapore and a rare example of one named after a woman – Hajjah Fatimah Sulaiman, a wealthy businesswoman. Its unique eclectic architecture stands out from other mosques in Singapore, especially with its distinctively European-style minaret, which tilts slightly – thus earning its nickname, the 'Leaning Tower of Singapore'. The mosque bears testimony to the once thriving Muslim communities living in the vicinity who made significant contributions particularly to colonial Singapore's economy.
Before the mosque was built, Hajjah Fatimah's family residence occupied the site. Burglars broke into her home twice, and it was even set ablaze on the second occasion. Hajjah Fatimah was fortunately away at that time and was unscathed. When she returned, she attributed her good fortune and escape to Allah. As a form of thanksgiving, she erected a mosque on the present site and rebuilt her house nearby. When she passed on, Hajjah Fatimah was buried in her family's mausoleum within the mosque compound.
The mosque used to serve the Muslim communities living in the surrounding kampongs, including Malays, Bugis, and Arabs who were primarily labourers and merchants. Today, besides the residents in the neighbourhood, people working in the offices nearby also frequent the mosque especially for Friday prayers.